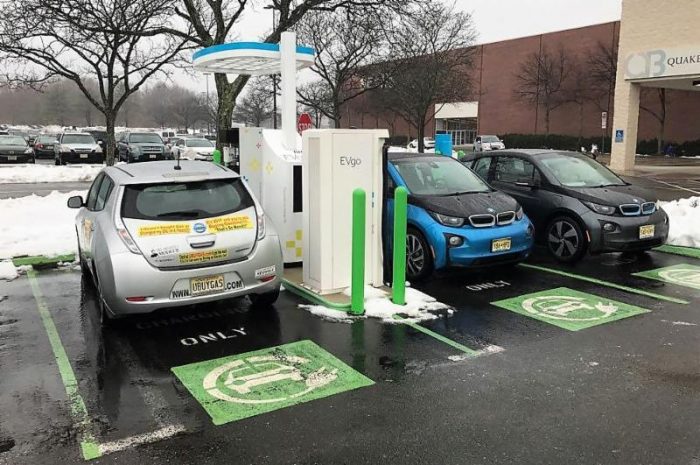 The State of New Jersey is accepting applications for grants to offset the cost of purchasing and installing electric vehicle charging stations.
The program is designed to expand New Jersey's growing network of electric vehicle infrastructure to encourage residents, businesses, and government agencies to purchase and drive electric vehicles.
There is a wait list for the program, but new applications are being accepted in anticipation of more funding becoming available.
Eligible projects include: workplace charging stations for employees and chargers for fleet vehicles; public charging stations in downtown areas, public parking lots and garages, hotels, transit centers, leisure destinations, colleges and universities, retail parking areas, and public parks; and charging stations at multi-unit dwellings including apartments, condominiums and townhouses.
The program is open to businesses, governments, non-profit organizations, and educational institutions. Private residential dwellings are not eligible for grants unless they are multi-unit dwellings.
Upon completion of work, the New Jersey Department of Environmental Protection will reimburse each applicant for a percentage of eligible costs, up to a maximum of $750 per Level 1 charging station, $5,000 per single-port Level 2 charging station, and $6,000 per dual-port Level 2 charging station.