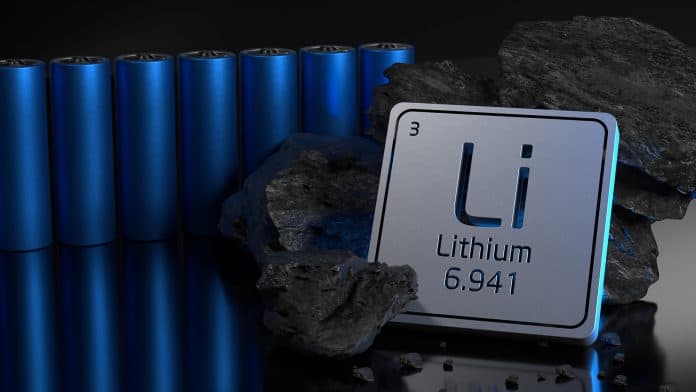 Fastmarkets' daily assessment of lithium carbonate 99.5% Li2CO3 min, battery grade, spot prices cif China, Japan & Korea, was $42-48 per kg on Tuesday June 6, up by $6-8 per kg from $34-42 per kg.
While the battery-grade lithium carbonate traded at lower prices in East Asia than in domestic China in previous weeks, market participants noted an arbitrage closure, citing that East Asian lithium carbonate prices had caught up with Chinese equivalent prices amid a robust Chinese market and strengthening Chinese prices.
"I would envisage the closure of any price arbitrage [between East Asian and domestic Chinese prices] . This is what we have seen historically," an international lithium miner said.
The miner added: "The only situation in which a sustained premium could occur would be a shortage of qualified converters for the export market in battery-grade lithium hydroxide. I think this unlikely to manifest with battery-grade lithium carbonate given its specifications are typically slightly less stringent [than those of battery-grade hydroxide]."
Chinese lithium carbonate prices began their uptrend at the end of April, supported by speculative activity among traders, sellers holding materials in tight hands, as well as improvement in downstream lithium iron phosphate (LFP) cathode production.
LFP cathode production is expected to further improve in June from May's output, and multiple cathode producers have been topping up their lithium carbonate inventories. As a result, China's battery grade lithium carbonate prices continued to rise in the week to Wednesday, market participants told Fastmarkets.
Fastmarkets' price assessment for lithium carbonate 99.5% Li2CO3 min, battery grade, spot price range exw domestic China was 300,000-320,000 yuan ($42,252-45,069) per tonne on June 1, up by 5,000-10,000 yuan per tonne from 295,000-310,000 yuan per tonne a week earlier.
"Carbonate is at a slight premium in the Chinese market now. Carbonate was very hot recently and LFP battery demand is slowly picking up, compared with the demand for nickel cobalt manganese (NCM) battery for example," a European source said, referring to the rising East Asian lithium carbonate prices.
Due to the robust domestic demand for lithium carbonate in China, multiple Chinese lithium sellers told Fastmarkets that they'd only be considering selling into the East Asian market if a certain level of premium could be charged on top of the equivalent domestic Chinese prices.
"I'm not considering selling battery grade lithium carbonate into the international market below 350,000 yuan per tonne, considering domestic Chinese market is active and prices are good. A buyer bid at 340,000 yuan per tonne and I turned it down," a Chinese lithium producer source said.
In addition, some consumers also noted a tightened spot supply outside of China, which further contributed to the strength seen in the East Asian spot market.
"Spot lithium carbonate supply is really tight in the East Asian market. Some international sellers have very low inventories in their Asian warehouses, dried up by the previous robust demand for the material in March and April when the prices hit the 2023 bottom. So, they have to ship the material from Europe or South America to Asia, which can take a month," an East Asian consumer source said.
The support to East Asian lithium carbonate prices from Chinese strength and tightened supply shrugged off the pressure from weak spot demand in East Asia.
Multiple market participants noted weak spot demand outside of China and liquidity was thin in recent months. A Japanese trader told Fastmarkets that they were mainly delivering long-term orders and inactive in the spot market.