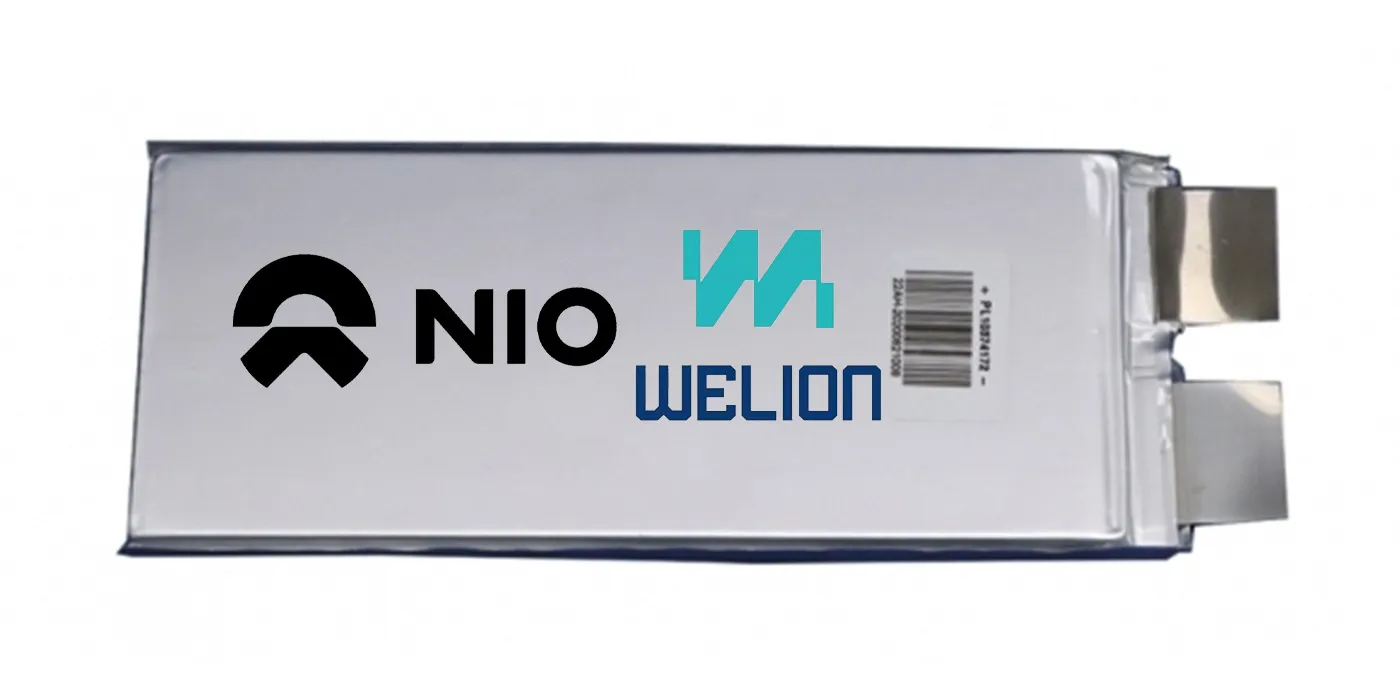 According to a recent filing with China's Ministry of Industry and Information Technology, NIO intends to sell three existing EV models with expanded battery capabilities provided by solid-state battery developer WeLion. The filing matches with previous statements from NIO's founder that consumers could see solid-state powered EVs this summer.
Although many promised EV technologies have been delivered and continue to evolve, solid-state batteries remain an aspiration by many. Although they are closer than ever, no one has yet to reach scaled production of solid-state cells… at least not to the magnitude or, more importantly, at cost parity with traditional lithium-ion batteries used by most automakers.
We at Electrek have covered the progress of several solid-state battery developers that are closer than ever to delivering commercial-grade EV-specific cells. This includes Quantumscape in the US and WeLion in China. Overseas last November, the latter company rolled its first solid-state cells off its assembly line before first deliveries to EV manufacturer NIO.
NIO's relationship with WeLion dates back years, even before the automaker unveiled its ET7 sedan in early 2021 during a presentation that also included plans for a 150-kWh solid-state pack. We've seen deliveries of the NIO ET7 commence in both China and Europe, but no models with the energy-dense packs just yet.
We haven't forgotten, and neither has NIO, as its latest filing with the Chinese government says those new battery packs may be closer to reaching the market than ever. Here's the latest.
NIO filing hints at solid-state battery upgrades from WeLion
On May 9, China's Ministry of Industry and Information Technology released its latest list of vehicle models slotted to be sold in the country, which also included hundreds of additional filings for specification changes on existing vehicles for public feedback – a key regulatory process in China.
As CnEVPost points out, NIO filed for an expansion of the specification information pertaining to three existing models – more specifically, the battery information section. The new filing does not mention solid-state batteries specifically but states that NIO models are receiving battery upgrades using cells from Huzhou WeLion Technology Co Ltd. – a wholly-owned subsidiary of NIO's current semi-solid-state battery supplier, Beijing WeLion New Energy Technology.
The filing states that two NIO SUVs and one sedan will receive the battery upgrades. Recognizable vehicle names were not used. Instead, the model numbers were coded as HFC6502ECSEV9-W, HFC6502ECSEV5-W, and HFC7002CSEV1-W.
The aforementioned ET7 may not necessarily be the NIO EV to see the new energy-dense pack, but the sedan remains attached to the technology as the automaker announced plans for a 150-kWh solid-state pack during the same presentation in early 2021.
NIO hasn't mentioned much progress since then, at least not until this past February, when the company's founder and president, Qin Lihong, publicly stated that NIO owners will be able to start experiencing the 150-kWh pack this summer. One huge asterisk is that the 150-kWh pack could cost as much as an entire ET5 sedan, meaning cost parity with current battery chemistry remains lightyears away.
Now that the official filings have been made, it appears that at least three NIO models powered by solid-state cells are imminent and could, in fact, reach the market this summer. We won't know for sure until we hear it directly from NIO, but this is an exciting prospect nonetheless.