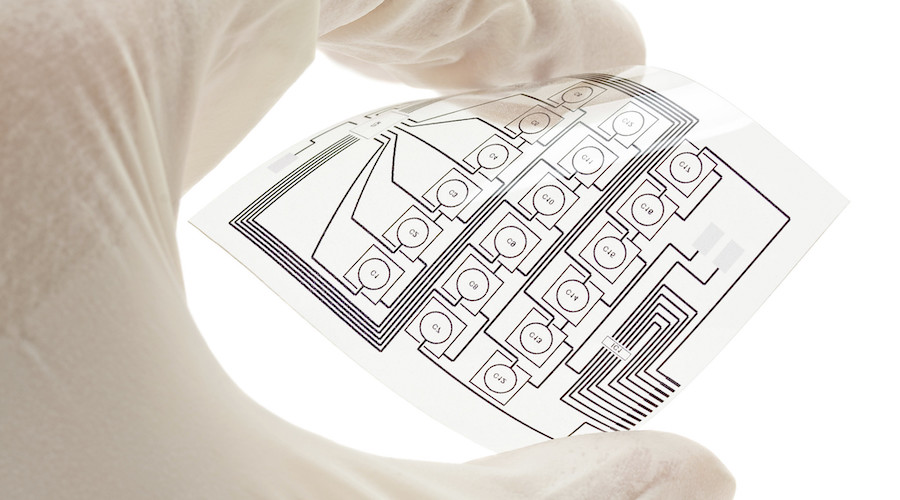 Market researcher IDTechEx has released a new report looking at how the shift to electric vehicles and autonomy may push the printed electronics automotive market to reach $12.7 billion by 2031.
Printed electronics are generated through a process that utilizes a solution-based material that can be organic semiconductors, inorganic semiconductors, metallic conductors, nanoparticles, and nanotubes.
According to the UK-based firm, since EV battery capacity is strongly dependent on temperature, there is an opportunity for printed arrays of temperature sensors to provide local monitoring and for printed heaters to be integrated within the same functional film. More efficient batteries would allow for increased vehicle range for a given weight.
EV autonomy is also expected to benefit from printed electronics, as multiple sensor technologies and associated features such as transparent heaters, integrated antennas, and even low-resolution flexible displays for the exterior to interact with pedestrians could become a possibility.
"Vehicles across the price range now contain sophisticated 'advanced driver assistance systems (ADAS)'. Over time the level of autonomy will increase, with full Level 5 autonomy expected in some vehicles within a decade," the report reads.
When it comes to looks, IDTechEx believes interior applications provide the greatest automotive opportunity for printed/flexible electronics.
"Human machine interface technologies, more simply described as pressure or touch sensors, are especially promising," the document states. "Already widely used in seat occupancy sensors, printed pressure sensors are likely to find their way into control panels to provide a wider range of inputs than purely capacitive touch sensors without the expense of mechanical switches."
The analyst goes on to explain that many of these touch sensors are likely to be produced via in-mold electronics (IME). This means that the combination of electronics with thermoformed plastic will enable integrated systems such as center consoles and overhead control panels to be much lighter, simpler, and easier to manufacture.
"IDTechEx forecasts IME to be an approximately $1.3 billion market by 2031," the report reads.