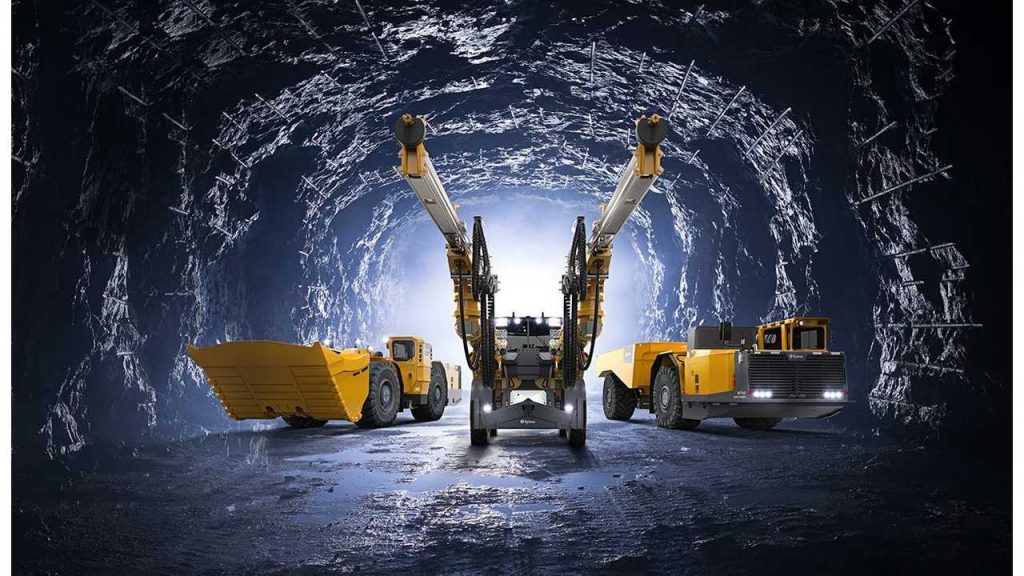 Northvolt already supplies batteries for energy storage systems and underground electric mining vehicles.
Northvolt, the company that tries to become a new European lithium-ion battery cell manufacturer (with gigafactory projects already underway), boasted about its largest battery delivery so far – for Epiroc's all-electric underground mining vehicles.
There are no details about the total capacity, but we guess it must be level of a MWh or so, as the first commercial deployment (ESS) in December was 320 kWh.
"The logic is rock solid. Going electric eliminates vehicle emissions, makes mining safer and quieter, and reduces vehicle operating costs. For underground mining, the case is even stronger. Here, going electric means slashing the costs of the single largest energy consumer of a mine – ventilation.

It's for these reasons that Northvolt has always held its partnership with Epiroc closely.

Now over two years into collaboration, the journey towards bringing electrified mining machines to market has progressed greatly and enjoyed many successes. The latest milestone came just this week as Northvolt delivered its largest order of lithium-ion battery systems to date to Epiroc."
According to the Anders Lindkvist of Epiroc's division Underground, EVs are performing very well, but there are differences that have to be addressed:
"Commenting on these recent experiences, Anders says: "We've gained a deeper knowledge of the limitations of batteries and greater perspective on how to handle and operate them. The limitations are fewer than on diesel engines, but they are different so these need to be addressed with different actions. This was something we started to learn with our first-generation electric machines, but we now have a much deeper knowledge of the issues.""

""The performance we're getting from the machines is at the level we expected," explains Anders. "Actually, battery running time appears longer than estimated, and we have not yet finalized the tuning of energy management which could optimize performance further."

With battery cell development and optimizing of battery management systems as Anders noted, it is likely to see the driving time increase further still.

"Additionally, we've collected feedback from operators who experience the machines to be more powerful," notes Anders. "Other benefits are becoming clear too – such things as the quietness of operations, and possibility to talk to bystanders next to machines, seem more important than we thought." "
Epiroc already delivered various mining EVs and last September it received new orders from Finland, Australia and Canada.
"Epiroc already has a sense of demand for these machines. In September 2019, the company announced orders for battery electric mining equipment from customers in several countries including Finland, Australia and Canada. The orders were for Epiroc's latest generation of electric machines consisting of 14 and 18-ton loaders, the Minetruck MT42 and a mid-sized drilling family including face drilling, production drilling and rock reinforcement rigs."
By 2025, Epiroc intends to offer all models of underground mining equipment in battery-electric versions, but will not yet get rid of the diesel versions, as those are still selling.