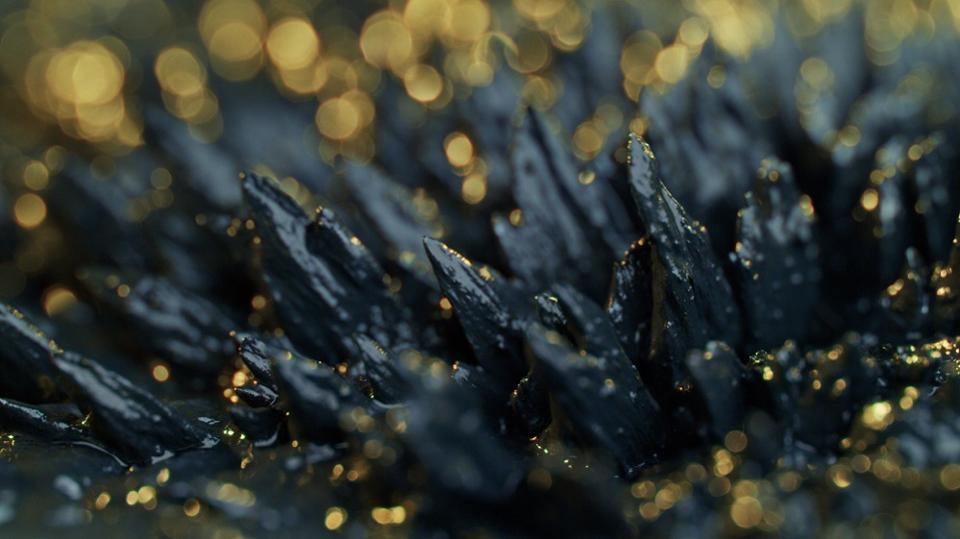 From smartphones and computer screens to rechargeable batteries and military weapons, rare earth elements with unique magnetic and electronic properties increasingly pervade our modern lives. Renewable energy solutions also rely on them, making these metals even more imperative.
To meet growing demand, people are turning to domestic mines, the ocean and even the moon. Yet there is a steady supply of these elements all around us, in smartphones and other gadgets, that are ripe for the harvest.
Recycling these to extract the minerals could help prevent toxic pollution from the complex extraction process needed to mine them, protecting humans, the environment and marine life – it's a sustainable solution waiting for governments and entrepreneurs to fund and translate the science needed to make it possible.
It could also be much faster, says Roopali Phadke, professor of environmental studies at Macalester College in Minnesota, U.S. "The process of acquiring virgin minerals is slow, and rightly so," she says. "Acquiring the federal and state permits to build a new rare earth mine, particularly in the U.S., is seven to ten years in the best of conditions; longer if there is public opposition."
In Minnesota, for instance, the debate about mining minerals has been going on for ten years. "We won't be digging up these minerals soon and so it behooves us to look at alternatives. Even if we dig them up here, they will likely be sent to China for processing."
On that note, this sector offers vast opportunities for jobs and innovation, including everything from consumer goods to utility scale technologies, Phadke adds. "We ought to be thinking about the reuse/recycling industry as part of the Green New Deal, and investing in producing the infrastructure so that businesses can step in with investment."
The 17 rare earth minerals comprise 15 elements of the lanthanide series plus scandium and yttrium. They're not really that rare, geologically, says Roger Turner, a research fellow at the Science History Institute in Philadelphia. Some are more common in the Earth's composition than lead or copper.
"Unlike copper, though, these elements are not concentrated in rich ores, and they are hard to separate chemically," he explains. "All rare earth ores have multiple rare earth elements mixed together – and they often have radioactive thorium and uranium mixed in as well."
To mine the ore for rare earth metals, the individual metals are separated out using solvent extraction. It's an inefficient, energy-intensive process involving lots of heat and acids that leaves depleted acid and radioactive wastewater behind – producing one ton of the rare metals generates 2,000 tons of toxic waste.
Ten years ago, China supplied most of the world's rare earth elements. Then they started restricting their exports, driving prices through the roof. "Anxieties about China's control of the supply of rare earths has been used to justify a lot of wild plans to open up new places for economic exploitation," says Turner, such as controversial deep ocean mining and helping to pay for private space flights by mining the moon.
But the scarcity of rare earth elements is not caused by a lack of ore, he adds, noting that quality ores can be found on every continent. "The scarcity comes from economics. It's about our willingness to pay: either higher prices for metals produced in ways that control and reduce pollution; or to pay the health and environmental costs of not controlling pollution.
"Chinese production practices have mostly not reflected the costs of pollution control or protecting the residents around the mines and separation plants. The so-called 'China Price' is so low for rare earths that companies can't make enough money producing them in less destructive and harmful ways."
Can we afford not to? Recycling the elements would help address another pressing global issue of e-waste, yet less than 1% of rare earth manufacturing uses recycled metals. This could be in part because it's more complex than recycling plastic or aluminium, and products need to be tackled on a case-by-case basis.
First, each element has different qualities suited for different uses and markets. For instance, energy-efficient light bulbs use yttrium and europium while smartphones, CDs, DVDs and iPads need lanthanum, cerium, praseodymium and neodymium, and hybrid vehicles and magnets include praseodymium, neodymium, samarium, gadolinium, terbium and dysprosium.
Also, as items like cell phones have shrunk in size, so have the quantities of the elements. And the phones have become more complicated, including more elements, and aggressive processes of separating them could generate other environmental problems.
However, if done properly, it can be a vast improvement on earth extraction, as shown for instance in a study comparing the energy and environmental impacts of deriving neodymium from recycled computer hard drives with mining it. In this case, recycling had a human toxicity score more than 80% lower and it used nearly 60% less energy.
Preliminary research has developed several ways to recycle rare earth elements. For instance, Ames Laboratory developed an award-winning acid-free method to recycle magnets by dissolving and recovering rare elements from shredded hard disk drives.
Eric Schelter and colleagues from the University of Pennsylvania worked out how to use ligands to extract neodymium and dysprosium – elements used to power small magnets in many high-tech gadgets – efficiently at room temperature using common lab equipment. Their process replaces the expensive, energy-intensive process known as liquid-liquid extraction.
The main barrier to recycling rare earth minerals on an industrial scale is cost. But this obstacle can be overcome. One study found that "urban mining" of gold and copper from electronic waste is becoming more cost-effective than virgin mining, not to mention its environmental benefits in terms of dealing with waste disposal and mining prevention.
Some businesses are starting to tackle the rare earth elements. Apple has developed a robot, Daisy, to disassemble iPhones and recover valuable components including rare earth materials, which get overlooked with conventional recycling methods. Other businesses that have risen to the challenge include French company Rhodia, with multiple projects on the go. Mitsubishi has been recovering rare earth magnets from its air conditioners and Hitachi announced they would develop a machine to recover magnets from hard disk drives and air-conditioners. But the science still has a long way to go.
Another important approach is to make products with reuse and recycling embedded into their design, making it easier to separate the elements. A European consortium of universities is working on a project to reuse and recycle rare earth elements used in electric vehicle magnets and to design future vehicles with magnets that are easier to recycle.
Then they need to be collected, another obstacle to recycling. But this can be solved through regulations and incentivizing. "Countries like Taiwan do a much better job of collecting and sorting potentially recyclable materials than most of the U.S.," says Turner. Europe and Australia are taking arguments for consumers' "right to repair" seriously as well. "Both recycling and making consumer electronics more repairable could change the economics and lessen the environmental impact of rare earths production."
International collaboration is also important, Turner adds. The U.S. have recently changed their policy around this, making it more difficult to collaborate with Chinese researchers. "But the Chinese government has invested deeply in the rare earth industry, and the scientific research and development into separations chemistry, contamination clean-up, and rare earth applications."
"I can understand anxieties about the openness of science around weapons and some kinds of technologies. But for anything related to low carbon energy sources, pollution reduction and public health, we need to rethink science policy to better promote openness and international collaboration."
Currently, less than 1% of rare earth elements are recycled. And the big returns will come when solar panels, wind turbines and other large sources of rare earth elements reach the end of their life – which smart innovators will prepare for.
"Much of what we need to recycle that has rare earths and other precious metals won't hit the waste stream in a massive way for another decade," says Phadke. "We need to invest now to create the recycling infrastructure to accept those flows, and the technology to separate, refine and reuse the metals."