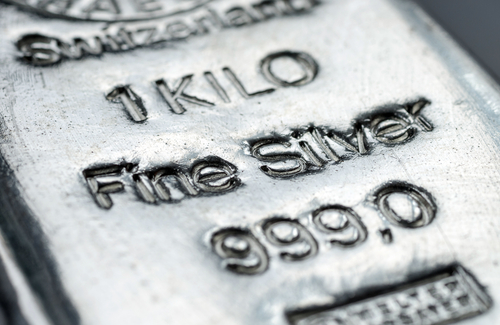 It appears that the silver market will end 2019 with a win as demand remains relatively healthy despite growing headwinds, according to one precious metals research firm.
In a report published Wednesday, Philip Newman, director at Metals Focus, in conjunction with the Silver Institute, said that although silver prices are down from September's three-year highs, the market remains comfortable above the price range seen at the start of the year. Newman added that heading into year-end his firms expect average silver prices to be 3% higher than last year.
The comments come as silver prices continue to hold critical support around $17 an ounce.
The precious metals research firm expects to see a modest surplus in the silver market's supply and demand outlook; however, Newman noted that the market is seeing solid broad-based demand including robust investor appetite.
"In the U.S., investment is on track to record its first annual increase in four years, thanks to improving price expectations and rising price volatility, although levels remain historically low," Newman said.
Industrial demand is also playing an important role in silver demand. Newman said that silver industrial fabrication is expected to hold at a record high. The increased demand comes as the global economy continues to deal with ongoing uncertainty due to the U.S.-China trade war.
"[The trade wars'] negative impact on silver demand, has been mitigated by higher silver loadings, especially in the all-important automotive sector," said Newman. "In addition, silver consumption in the photovoltaics sector has also grown as more countries push ahead with renewable energy projects in 2019."
Metals Focus also forecasts growth in global silver jewelry and silverware demand to grow by 3% and 4% respectively this year.
Looking at supply, Newman said that mine production remains finely balanced and is expected to fall by 0.7% in 2019 to 849.3Moz.
"However, uncertainties remain for Q4 and the direction global supply takes will be dictated by the restart of disrupted operations and key mines achieving grade targets," he noted.
Although Metals Focus is expecting to see a small surplus in the silver market this year, Newman said that the excess should be absorbed by growing investment demand.
"This metal should be easily absorbed by investors as rising macroeconomic uncertainties and fresh monetary easing by major central banks rejuvenated the appeal of safe haven assets from mid-2019 onwards which, looking ahead, should continue to benefit precious metal prices," he said.