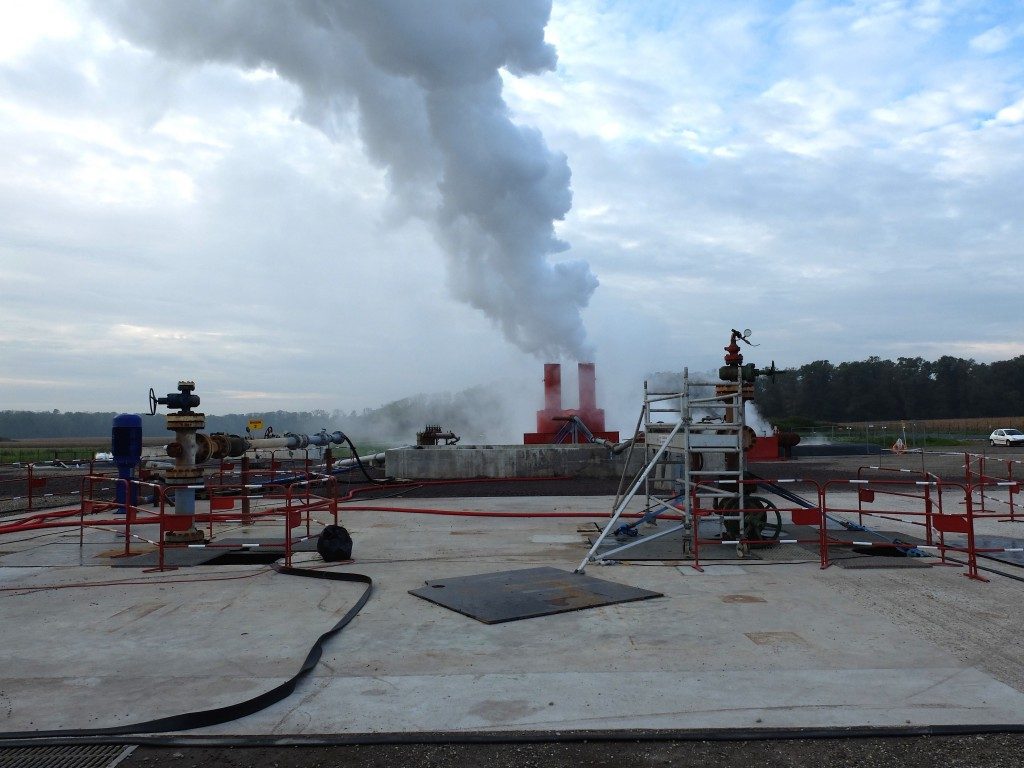 The two companies, Electricité de Strasbourg and Fonroche Géothermie have confirmed the presence of lithium at a significant level at several sites in Alsace which they explore for potential geothermal power plants.
As part of the geothermal project by Fonroche Géothermie in Vendenheim (Bas-Rhin), "analysis of the water extracted from the boreholes confirms the presence of lithium in quality and quantity very promising and allowing to consider the annual production of about 1,500 tons of lithium, "said the company in a statement. This volume represents 10% of the estimated annual supply requirements for France in the coming years, continued Fonroche Géothermie.
"Based on three plants planned in Alsace, Fonroche Geothermal could therefore provide 30% to 40% of all French industrial lithium demand from 2023", concludes the statement. Lithium is used in the manufacture of batteries, especially those of electric vehicles. Currently, its production and reserves are concentrated in Australia, China and South America (Argentina, Chile, Bolivia).
ES has also identified a potential of 1,500 tons per year on its geothermal power plant sites several thousand meters deep in Alsace, said its management. The energy company intends to implement a "demonstration plant" in 2021 on one of these sites, in order to confirm in real configuration the "relevance" of lithium chloride taken from underground waters, which has been highlighted for the first time in the laboratory, said Bernard Kempf, Director of Development.
Production on an "industrial" scale could then be "hoped for in 2025", he added. "Our duty is to remain cautious, the way is still long," however tempered the director. According to ES and Fonroche, the extraction technique in Alsace would have a "very low environmental impact " to produce a "clean lithium". This is good news, but it leaves some specialists skeptical.
Similar efforts to derive lithium from geothermal brine are made also in the Upper Rhine valley, but on the German side, as well as in California in the United States.