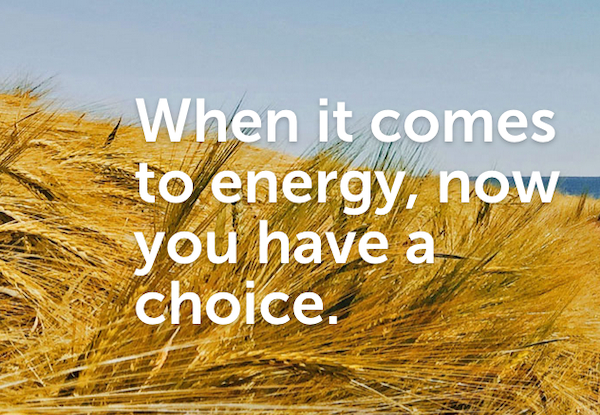 Will they or won't they? That's the big question as the ratepayers of Wappingers Falls, New York, suddenly find themselves with an opportunity to save up to 10% on their utility bills thanks to a new community solar power program. The potential for savings is substantial enough. However, getting ratepayers to opt into a renewable energy plan can be challenging. All eyes are on Wappingers Falls to see how the new program pans out.
What Is Community Solar Power Anyways?
One of the biggest challenges for opt-in community solar power programs is introducing ratepayers to the idea that they can get clean energy without having to install rooftop solar panels or backyard wind turbines.
That's not for lack of trying. The US Department of Energy, for one, is a huge fan of community solar power. The agency defines community solar power in broad terms as "any solar project or purchasing program, within a geographic area, in which the benefits flow to multiple participants (individuals, businesses, nonprofits, etc.)."
According to a study by DOE's National Renewable Energy Laboratory, almost half of all households and businesses don't have the opportunity to install rooftop solar, so there is plenty of room for growth in the community solar field.
Aside from the potential for saving money on utility bills, DOE points out that community solar power enables people to enjoy side benefits including "increasing their community's resiliency, enhancing workforce opportunities, and spurring economic development."
Solar Power For Everybody
Did you know that the agency supports a 2025 as the deadline for ensuring that every household in the US has access to affordable renewable energy, through community solar programs?
No, really! Just a few weeks ago, on September 25, the DOE put out a press release announcing the launch of the new National Community Solar Partnership, "a coalition of community solar stakeholders working to expand access to affordable community solar to every American household by 2025."
The partnership also aims to resolve obstacles facing significant market sectors. That includes renters and tenants, and low- and moderate-income households as well as nonprofits, government agencies, and other organizations (presumably that includes religious institutions).
Not for nothing, but whatever happened to bringing back all your coal jobs? DOE still has an Office of Fossil Fuels, but in contrast to all the renewable energy activity supported by DOE and by private sector clean tech fans over the past two years or so, coal has taken a back seat and is on the verge of falling through the floorboards.
Community Solar For Wappingers Falls
Where were we? Oh right, Wappingers Falls. As an upstate New York tourist destination, Wappingers Falls has been updating its master plan to address climate change and sustainability along with land use, historic preservation and other concerns.
The village has also been active in the areas of energy efficiency and greenhouse gas reductions, so it has a good head start on getting ratepayers to jump on the community solar bandwagon.
The new initiative pairs Wappingers Falls with the company CleanChoice Energy, which will act as its preferred provider. The idea is to get people to subscribe to the company's portfolio of local solar farms.
CleanChoice has been growing quickly since it first crossed the CleanTechnica radar in 2017, when it nailed down the #2 slot in a Deloitte clean tech review. Last December CleanChoice also partnered with CleanTechnica to produce a downloadable clean energy explainer, which dovetails with the aims of the new DOE community solar partnership.
The arrangement with Wappingers Falls is the company's first foray into the community solar platform, which puts it in a good position to hop on a newly emerging trend. As the cost of renewable energy falls, some local policy makers are considering the idea of ditching the opt-in model, and switching to an opt-out model in partnership with energy providers that can guarantee 100% renewables.