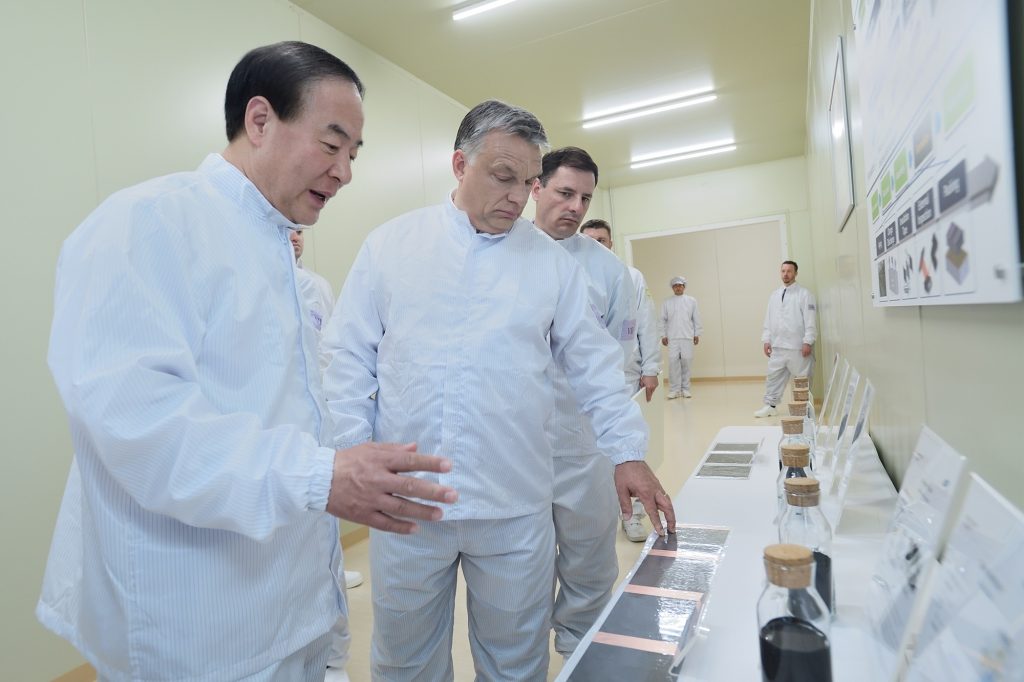 South Korea's Samsung SDI plans to invest 390bn forint ($1.29bn) in an expansion of its electric vehicle (EV) battery plant in Hungary, but a European Commission investigation of government incentives pledged to the company could complicate the project.
The expansion may add as many as a dozen production lines at the factory, located about 30km north of Budapest, and boost output capacity more than fourfold. The plant, which started commercial operations last year, currently can produce enough batteries to supply 50,000 EVs a year.
Expansion at the plant has already begun, according to the European Commission, which said this week that it is investigating whether the Hungarian government's plan to provide 108mn euros ($119mn) in aid to Samsung SDI is a justifiable incentive for the project. The commission said it "has doubts" whether the subsidies meet EU requirements, such as being necessary to trigger Samsung SDI to advance the project.
Samsung SDI has yet to disclose when it plans to complete the expansion. The firm signed a deal in July to supply battery cells and modules for electric trucks and other vehicles under development by Volvo Group. It agreed last month to supply a cumulative 13GWh of cells and modules to Germany's Akasol from 2020 through to 2027.Samsung SDI also has a contract to supply EV batteries to Volkswagen Group.
Hungary's government sees the Samsung SDI project helping to cement the country's position as a centre for the European EV industry. Fellow South Korean battery producer SK Innovation, is building two factories in the country with combined annual capacity of 16.5GWh, including a 7.5GWh plant that is scheduled to start production next year. LG Chem, South Korea's largest battery producer, has chosen Poland for its European production base and may triple its capacity there to 300,000 units/yr by 2021.
Samsung SDI also has a $1.15bn expansion under way at its battery production operations in China. The three South Korean producers are racing to expand output in key markets — South Korea, China, Europe and the US — to capitalise on rising EV demand.
South Korea's government today announced an initiative to ensure that the country stays a global leader in EVs and hydrogen cars. Seoul aims to more than double its share of the global market for such vehicles to 10pc by 2030. It said the segment will account for 33pc of cars sold in the South Korean market by the same year.
A 33pc domestic market share will amount to nearly 600,000 units/yr at South Korea's current rate of light vehicle sales. Government subsidies will be capped at 65,000 EVs and 11,000 hydrogen cars next year.
The government plans to invest 2.2 trillion won ($1.85bn) by 2030 to help spur advances in EVs, hydrogen cars and autonomous vehicles, while South Korea's private sector will invest an estimated W60 trillion.