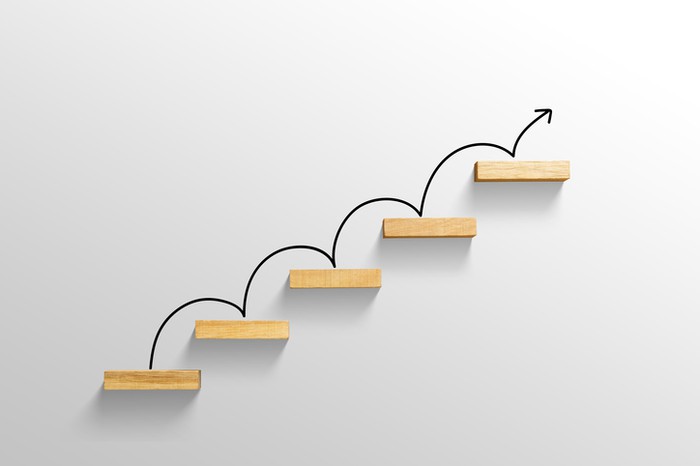 What happened
This hasn't been a great year for big lithium stocks, but the major producers finally turned in a solid performance last month.
Shares of Sociedad Quimica y Minera (NYSE:SQM) led the pack with an increase of 12.7%, according to data provided by S&P Global Market Intelligence. That was followed closely by a 12.6% rise in shares of Albemarle (NYSE:ALB). And although shares of Livent (NYSE:LTHM) rose only 8.9% in September, they've gained over 10% since the start of last month when the first few days of October are factored in.
The leaps appear to be a small correction, especially considering the pounding lithium stocks have taken in the last year or so as investors fret over the sustainability of the industry's expansion plans. Once considered solid growth stocks, SQM, Albemarle, and Livent have fallen 29%, 13%, and 51%, respectively, since the beginning of 2019. There are both risks and opportunities for investors at their current prices.
So what
Lithium stocks have tumbled in the last year due to falling average selling prices for lithium compounds. Spot prices of lithium carbonate from South America's Lithium Triangle, the source of a majority of the world's production, have fallen by nearly one-third in the last year. That's forced prices in major global markets, namely China and Australia, significantly lower in that span.
The driving force behind the collapse in lithium selling prices is oversupply. Producers expanded rapidly in recent years in an attempt to get ahead of an expected surge in lithium demand for transportation applications. Automakers and battery manufacturers have plowed billions of dollars into massive lithium-ion battery factories to prepare for the launch of dozens of new electric vehicles (EVs) — including trucks and buses — in the next decade.
While analysts and industry experts still expect rapid adoption of EVs in the mid-2020s, and there could even be a supply shortage, there's simply too much lithium supply for today's demand. That's prompted major producers to be proactive in taming oversupply now, while still signaling to the market that untapped projects are adequate to meet future demand. It's a delicate balance.
In May, SQM announced that it would delay a planned expansion of its Atacama salt-flat mine until the end of 2021 due to poor market fundamentals. The site was originally expected to increase production from 70,000 metric tons of lithium carbonate equivalent (LCE) to 120,000 metric tons on the same basis by the end of 2020.
Meanwhile, Albemarle recently reduced its production outlook to 225,000 metric tons of LCE by the early 2020s, compared with a previous expectation of up to 350,000 metric tons. Thanks to delaying expansion projects that required significant capital expenditures, the business now expects to be free-cash-flow positive in 2021. But investors have still pushed down the company's valuation to $7 billion, from a peak of $16 billion.
Livent has decided to plow full steam ahead in an attempt to grab market share from its much larger peers. The company is producing a record level of lithium hydroxide — the most coveted lithium commodity for battery applications — and remains committed to a major expansion in Argentina by the end of 2020 (so far). Investors haven't supported the aggressive strategy, however, as evidenced by the stock's 51% year-to-date plunge.