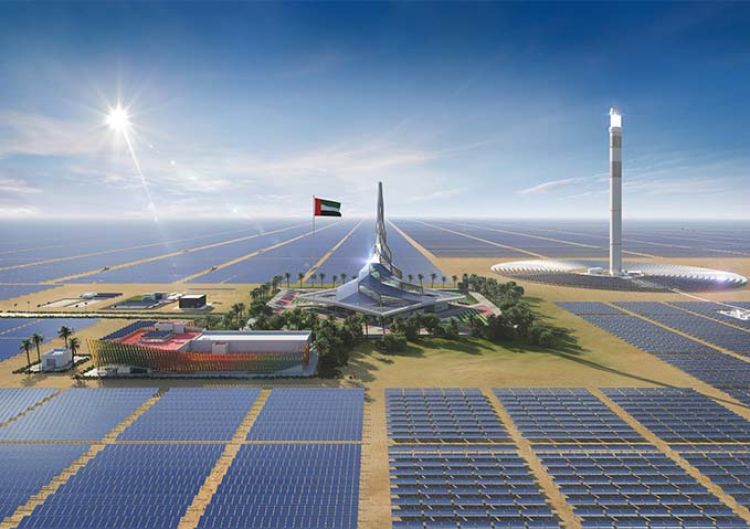 The Dubai Electricity & Water Authority (DEWA) has allegedly bagged the second lowest global solar bid for a 900MW tranche of the 5GW Mohammed Rashid Al-Maktoum (MBR) solar park in Dubai.
The tariff lodged was $0.0175/kWh, according to industry journal IJGlobal, less than one cent shy of beating the record low tariff of $0.016/kWh lodged in a Portuguese PV auction over the summer.
A DEWA spokesperson declined to comment on the reports in an email exchange with PV Tech on Sunday. He said that a news release about the outcome of the tender would be forthcoming.
The utility's chief executive officer Saeed Mohammed Al Tayer told Bloomberg on Sunday that the submitted bid was "the lowest price worldwide," but declined to reveal the winning contractor.
According to IJGlobal, the bid was submitted by a consortium led by Saudi-Arabian energy giant ACWA, a recipe that has been successful in winning other development phases of the massive solar park.
The capacity in question is for the fifth phase of development of the solar park, which is billed by backers as the largest single-site park in the world. In June, DEWA said that it had received letters of intent for the tender from 64 companies and that the development would be commissioned in stages starting from Q2 2021.
DEWA will award a 25-year power purchase agreement (PPA) to the winning bidder and will retain 60% ownership of the development.
Work on the solar park began in 2012. First Solar won the first phase of the project and phase two, which was awarded to a consortium led by ACWA, is being constructed by Spain's EKS. A Masdar-led consortium and EDF won the third phase of development.
Phase four, which comprises 600MW from a parabolic basin complex, a 100MW solar tower, and 250MW of PV, was awarded to a consortium that includes ACWA, the Silk Road Fund. China's Shanghai Electric is the EPC contractor.
DEWA wants the park to roll out 5GW of capacity by 2030.