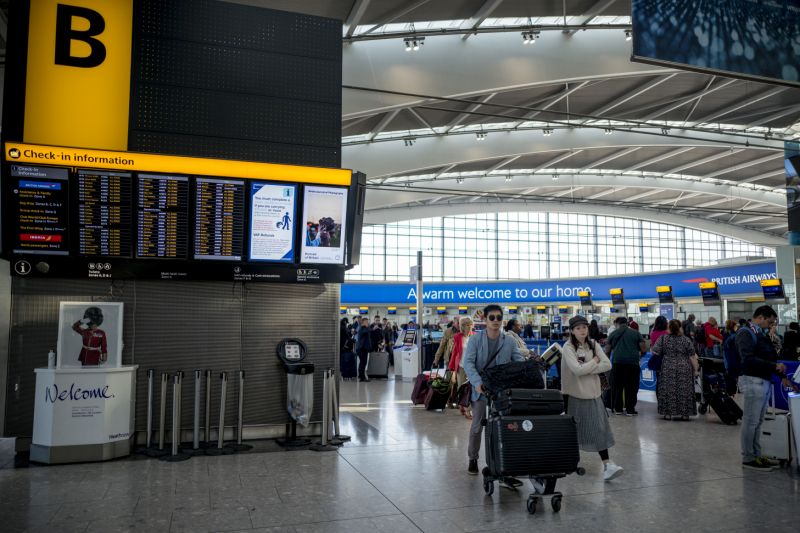 Heathrow Airport said on Friday that it was committed to achieving net zero emissions and that it was hoping to quickly decarbonise its airport operations.
The announcement came soon after its largest operator, British Airways, became the first airline to say it would be carbon neutral by 2050.
The airline's parent company, IAG (IAG.L), said on Thursday that it would offset all emissions from domestic flights in the UK from next year.
"IAG's announcement of net zero emissions from flight by 2050 shows that the aviation sector as a whole can decarbonise and protect the benefits of global travel and trade," said Heathrow CEO John Holland-Kaye on Friday.
"We will work with them to achieve this and call on other airlines to follow their lead," he said.
The airport announced a new plastic trial — which will see it turn non-recyclable plastic passenger waste, such as food packaging and plastic film, into airport furniture, uniforms, and lower-emission jet fuel by 2025.
"Heathrow is committed to achieving net zero emissions in aviation and is working to decarbonise airport operations as quickly as possible," Holland-Kaye said.
IAG will only be able to achieve its carbon neutral goal through a process known as offsetting, which will see it invest in environmental projects to counterbalance its own carbon footprint.
But the group's CEO, Willie Walsh, said on Thursday that IAG would also significantly reduce emissions by moving towards more sustainable fuels and replacing older, less economical planes.
Walsh said that it would be "some time" before electric or hybrid-electric planes would be able to cover its entire network, which includes lengthy long-haul flights.
As part of the Corsia scheme run by the International Civil Aviation Organisation, a United Nations (UN) agency, the aviation industry as a whole already has a target to a 50% reduction in emissions from 2005 levels by 2050.
Holland-Kaye last month attended the UN Climate Summit in New York, where he announced that his airport would join the World Economic Forum's Clean Skies for Tomorrow Coalition.
Heathrow on Friday also announced 6.7 million passengers came through the airport in September, bringing its total passenger numbers for 2019 to 61 million — a 0.7% increase on the same period last year.