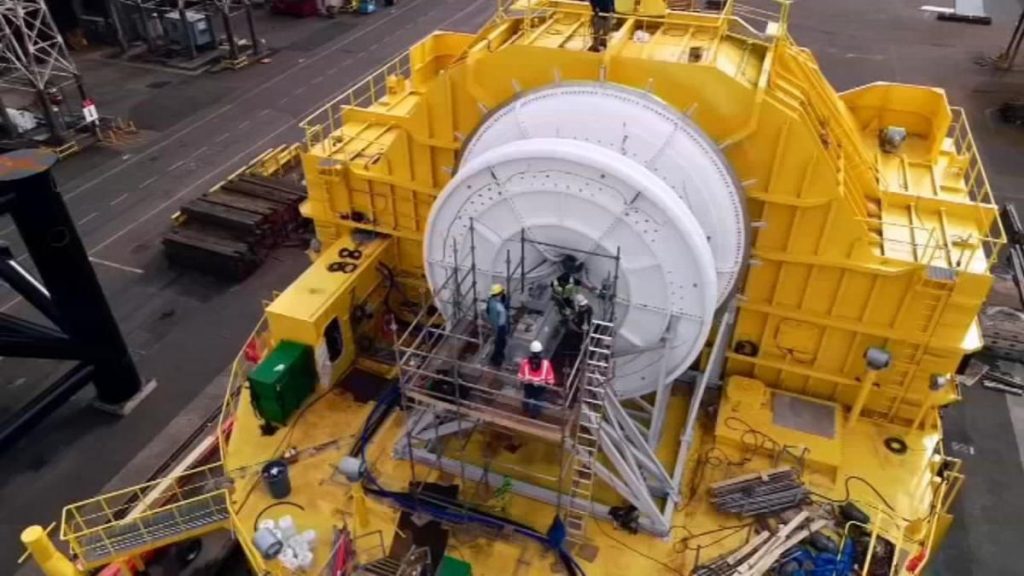 Exciting news Thursday about something being built in Portland.
It's called the Ocean Energy Buoy and it has the potential to power entire cities by using the power of the ocean.
The concept is simple and clean.
The Ocean Energy Buoy uses wave energy to compress air.
For the last 14 months, crews at vigor industrial's swan island shipyard have been building the 826-ton floating device
FOX 12 learned it has been finished and is ready to be sent to the U.S. Navy wave test site in Hawaii.
Last month, FOX 12 took you inside the ocean energy buoy as the final touches were being made.
"We're going to save the planet, one buoy at a time!" CEO John McCarthy said.
McCarthy is the Irish brainchild behind the project.
He says the wave-energy market remains essentially untapped.
If the tests run smoothly in Hawaii it will head back to Oregon for further testing off the coast of Newport.