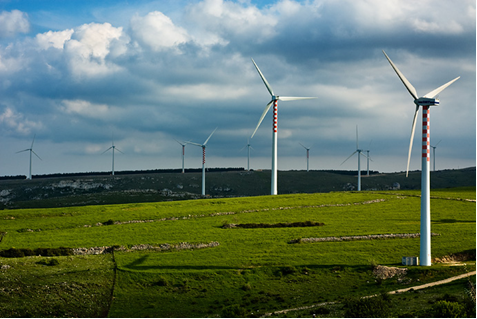 Construction near Portales expected to begin in September
A major construction project south of Portales expected to create many jobs in the area is looking for New Mexico-based contractors and suppliers.
The Hobbs office of the engineering firm of Souder Miller & Associates is working with Xcel Energy to identify potential New Mexico contractors for the Sagamore Wind Project, located in Roosevelt County, not far from Dora. The general contractor on the project is Wanzek Construction.
"We signed an agreement with the New Mexico Attorney General's Office to engage as many New Mexico firms as possible in the construction of Sagamore," Wes Reeves, director of media relations for Xcel's New Mexico and Texas operations. "One interesting benefit is that Souder Miller will also report back where they believe New Mexico is deficient in terms of capacity to carry out these large-scale construction projects, which should help state leaders in their efforts to boost workforce development in New Mexico."
Reeves said that construction should begin about September. Right now the project is waiting for the completion of a study to determine the transmission infrastructure needed to connect to the existing regional power grid.
Xcel Energy is a multistate electric utility corporation planning to reduce its carbon emissions by 80% by 2030. It is purchasing or building 12 wind farms in numerous states as part of that effort. Xcel acquired the Sagamore project from Invenergy Wind Energy North America and its subsidiary, Sagamore Wind Project LLC. Invenergy initiated efforts to obtain land, permits and necessary state approvals for the project on behalf of Xcel.
The project represents an $865 million investment and is expected to generate about 522 megawatts of energy from about 261 turbines when complete at the end of 2020, enough power for about 193,000 homes.
As part of the agreement, Xcel negotiated with the New Mexico Attorney General's Office to spend at least $57 million of the project costs with New Mexico companies. Reeves said that New Mexico contractors are expected to do about 30% of the construction work.
According to information released by Souder Miller this week, New Mexico contractors and suppliers are needed for many different aspects of building the 150,000-acre project, including for roads, wind turbine foundations, trenching and wiring. Interested construction companies or suppliers can submit pre-qualification information on the company's website.
The turbines themselves are manufactured by Vestas-American Wind Technology Inc. and will be installed by Wanzek, Reeves said.
According to testimony provided to the New Mexico Public Regulations Commission during the application process, the project is expected to create 195 local jobs, including 61 onsite jobs, during an 18-month development and construction stage and generate at least $3.25 million in wages, which does not include jobs related to the turbines or the other project suppliers. Once operating, the site is expected to support 48 local jobs, including at least 12 direct jobs, and 73 statewide jobs during the life of the project, expected to be about 25 years.
The project is also benefiting about 150 private landowners, who will receive about $5 million in lease payments over 25 years. About 18,000 acres owned by the New Mexico State Land Office is also impacted by the project, and typically that office receives easement payments or some other type of compensation from land users.