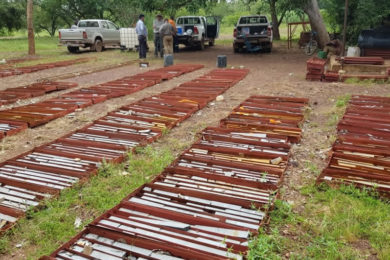 ASX-listed lithium hopeful, Birimian, says it has selected DRA Global to provide engineering services to optimise the process flowsheet for the Goulamina lithium project in Mali.
The scope of work will include the following deliverables, Birimian said:
Review and interpretation of the metallurgical test work;
Process design criteria;
Mass and water balance;
Block flow diagram;
Process flow diagrams, and;
Mechanical equipment list.
Birimian said the work is key to developing and optimising the design of the process plant for Goulamina and to the subsequent production of a capital cost estimate to the +/-10% level of accuracy required for the definitive feasibility study (DFS). The DFS is due for completion in the March quarter of 2020.
DRA has recently been involved in the execution of number of lithium studies and projects, with the key personnel assigned to Birimian having played an integral role in the design and commissioning of three lithium projects in Western Australia in the last 12 months, Birimian said.
"[They] will contribute an unrivalled combination of knowledge and experience in an area which is crucial to the success of the Goulamina lithium project," the company said.
The recommended development scenario as outlined in a 2018 updated prefeasibility study showed an open-pit mining operation and a 2 Mt/y mineral concentrating plant, able to produce 362,000 t/y of 6% Li2O spodumene concentrate. The maiden ore reserve came in at 31.2 Mt at 1.56% Li2O, which was derived from an indicated mineral resource of 43.7 Mt at 1.48% Li2O, supporting a 16-year operating life at 2 Mt/y.