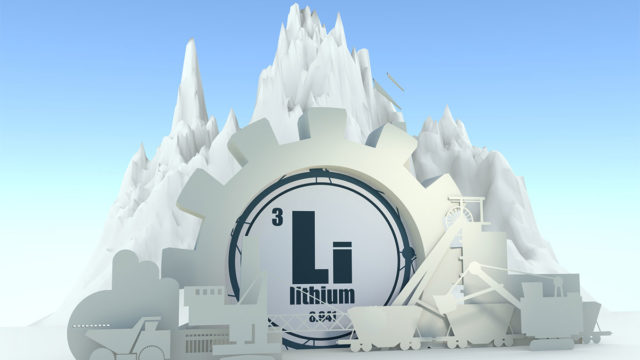 Lithium comes predominantly from two main sources — hard rock (hosted in spodumene and mica ores) and brine (lithium-enriched salt water).
The advantage is this: lithium-bearing hard rock ores can be converted into lithium hydroxide chemical – which already commands a higher price than carbonate — after a process that does not require carbonate prior to production of battery grade lithium hydroxide.
Furthermore, battery manufacturers are rapidly evolving towards nickel-rich NCM 811 batteries (80 per cent nickel, 10 per cent cobalt and 10 per cent manganese) because they have longer lifespans and allow EVs to go further on a single charge.
These higher nickel content cathodes that are used in lithium-ion batteries require hydroxide, says Infinity managing director Ryan Parkin.
"It's a much more relevant product for an end market with the highest growth prospects highly aligned to EV production," he told Stockhead.
"Growth forecasts predict global LCE (lithium carbonate equivalent) demand growing eight-fold by 2030.
"The global demand for lithium hydroxide is projected to exceed the demand for lithium carbonate, which has traditionally been used in cathodes for EVs, by 2024."
An integrated, low cost operation in the heart of the EU
Europe is projected to become the 2ndlargest #2 EV and lithium-ion battery manufacturer in the world. But to reduce dependence on Asia it needs to develop local supply chains — from making batteries through to producing its own raw materials.
Enter Infinity Lithium (ASX:INF). San Jose will be Europe's only large scale mine-to-end-product lithium hydroxide operation, perfectly placed to feed the hungry gigafactories and cathode plants that are currently under construction. Volkswagen has recently announced a commitment to construct a €1 billion lithium-ion battery plant in Germany.
After the release of an extremely robust scoping study late last year, Infinity is currently accelerating through a pre-feasibility study, which it expects to deliver in early July.
The plan is the produce 15,000 tonnes of battery grade hydroxide a year over an initial 24 year life. That's enough to power 10 million EVs, says Parkin.
"And that's not even utilising half the resource," he says.
Cash costs will be less than $5350/t, which is at the very lowest end of the cost curve.
Check this out:
Infinity will be beneficiating its product on site. Then, instead of shipping that product all the way to China for conversion, it will truck it 1500 metres up the road to a purpose-built lithium hydroxide plant.
"It's very clear – there's no transport costs, there no tax leakage and there's no royalty payable," says Parkin.
"This, coupled with key infrastructure such as the gas pipeline adjacent to the project, are why our costs are so low."