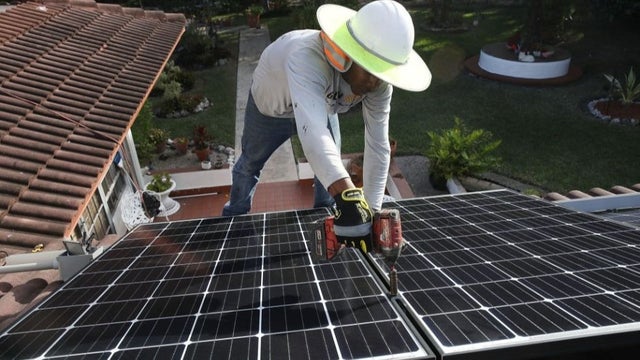 Glenwood Springs, Colo., is set to become the latest U.S. city to run entirely on renewable energy.
"We are very excited to announce that Glenwood Springs will soon be operated on one hundred percent renewable electricity," Glenwood Springs Mayor Jonathan Godes said in a statement, according to the Post Independent.
"Many cities and towns across the country have set aggressive targets, and we are doing our part now — our future is now," he added.
The move to 100 percent renewable energy comes after the city inked a deal with its wholesale power supplier, the Post Independent noted.
The Glenwood Springs City Council in April approved a resolution to buy all of Glenwood Springs Electric's electricity from wind power supplied by Municipal Energy Agency of Nebraska (MEAN).
The board of MEAN reportedly approved the deal earlier this month.
The Post Independent noted that the majority of Glenwood Springs's renewable energy would come from clean wind power provided by MEAN generating stations. But the news outlet added that about 7 percent of the energy would come from hydroelectric renewable power.
City and MEAN officials were scheduled to sign the contract on Wednesday afternoon at a city amusement park that will become one of the first to be powered by renewable energy.
Glenwood Springs will join six other cities that are already running on 100 percent renewable energy. The cities include Aspen, Colo.; Burlington, Vt.; Georgetown, Texas; Greensburg, Kansas; Rock Port, Mo.; and Kodiak Island, Alaska, according to the Sierra Club.