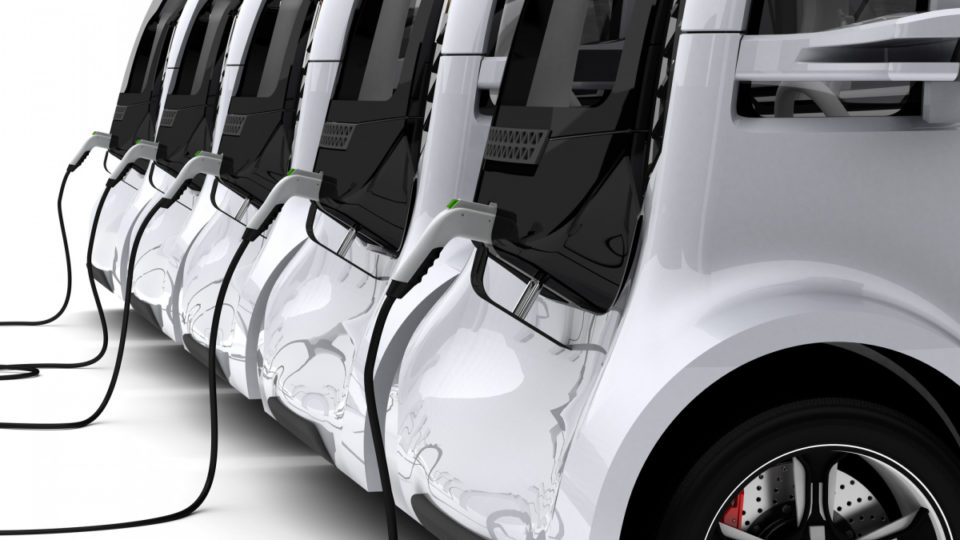 Lithium could become one of Australia's economic powerhouses, as the world races towards a future of electric vehicles and renewable energy.
With lithium-ion the most popular battery type worldwide, the element is in huge demand as car makers shift to electric vehicles, and the world seeks solutions for energy storage from renewable sources, such as solar or wind.
And Australia is sitting pretty – at least in terms of deposits of the prized element.
The nation has the globe's third-largest deposits (18 per cent) of lithium, behind only Chile and China, but is the world's largest producer (47 per cent), generating about $1 billion in annual revenue.
Since 2016, lithium production in Australia has jumped 50 per cent, according to Geoscience Australia, with the Office of the Chief Economist forecasting production to grow another 54 per cent between 2019 and 2024.
Meanwhile, the price of lithium has also tripled since 2010, with Western Australia alone expecting its royalties cheque to more than double to $200 million by 2022‑23.
One of the best flags of soaring global demand for lithium comes in the projections for electric vehicle sales. JP Morgan Research estimates electric vehicles and hybrid electric vehicles will account for about 30 per cent of all vehicle sales by 2025, compared with just 1 per cent in 2016.
That, according to JP Morgan, will fuel a growth in global demand for lithium of 8 to 11 per cent each year from 2017. And Australia seems well placed to capitalise, with mineral reserves covering 90 per cent of the elements required for lithium-ion battery production.
But the key for Australia is taking its lithium resources beyond the mining stage, and further down the supply chain to refining and/or battery production, where much higher margins beckon.
A federal government report stated that Australia currently earns only 0.53 per cent of the ultimate value of its exported lithium, and around 99.5 per cent (of an estimated $213 billion) of the value of Australian lithium is added through offshore electro-chemical processing, battery cell production and product assembly.
While unprocessed lithium is a decent enough earner for Australia, the Association of Mining and Exploration Companies estimates the global lithium battery supply chain was worth $US165 billion in 2017, but with the potential to hit $US2 trillion by 2025.
Stedman Ellis, the chief executive of the Perth-based Future Battery Industries Cooperative Research Centre (FBICRC), said the industry has the potential to generate up to $2.5 billion in direct economic benefits for the Australian economy over the next 15 years.
FBICRC is working with industry and government to develop the industry in Australia from the raw-materials stage to include refining, component production, specialist battery manufacture and recycling.
"Australia is strong at the mining and refining end. We have all the metals that go into battery production, and have a globally competitive mining industry," Mr Ellis said.
"But we've had a mixed history in going further down that path, which is a shame because in the development of the components there are clearly much higher margins involved."
Mr Ellis said Australia already has some battery manufacturing capability, but the country would have to focus on niche products, such as batteries for storage of residential rooftop solar, or for large-scale renewable energy projects, such as Tesla's South Australia mega-battery.
Mr Ellis said it would be naive to think Australia could compete with China for the mass production of batteries. But it could benefit from countries who want to diversify their supply chain (that is, buying not just from China); be assured of the provenance of materials; and have confidence in the methods and work practices employed in the manufacture of any batteries.
First steps have been taken
Australia has already moved to the next phase of the production chain, with significant investment in the refining of lithium in Western Australia.
WA's Department of Jobs, Tourism, Science and Industry (JTSI) told The New Daily that a $700 million lithium processing plant is being built by Chinese group, Tianqi Lithium, that will create 175 jobs once it is operating.
US company Albemarle is also building a $1 billion plant at Kemerton, near Bunbury, in WA, which will employ up to 500 jobs at full production capacity. (WA media, however, quotes this figure at 900 jobs.)
At another proposed refinery, Covalent Lithium (a joint venture of SQM and Kidman Resources) estimates its $849 million plant will employ around 180 people, according to JTSI.
But if Australia is to get a bigger slice of the billions on offer in the global lithium and battery boom, it needed to maintain the momentum, Mr Ellis said.
"The world of battery industries is moving very quickly, and if Australia is to compete for a larger share of that opportunity, it needs to move quickly."