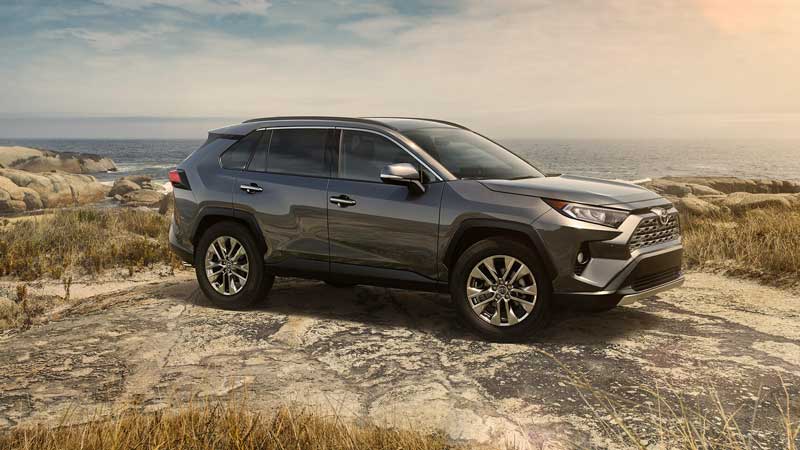 Toyota Australia says the hybrid version of the popular RAV4 SUV has easily outsold the petrol equivalent since its arrival in the Australian market earlier this month – a big pointer to how ready the local market is to embrace electric vehicles and hybrids.
The Australian arm of the Japanese carmaker has confirmed to The Driven that nearly two thirds of the sales of the RAV4 have been hybrids since May 8, indicating a shift in Australian preferences to vehicles with lower running costs and emissions.
Out of a total 1,380 RAV4 sales, 461 have been 2WD hybrids (33%) and 424 have been 4WD hybrids (31%)
Toyota RAV4 sales 8th May – 27th May 2019
%
RAV4 Petrol
495
36%
RAV4 Hybrid 2WD
461
33%
RAV4 Hybrid AWD
424
31%
Total
1380
100%
It is a notable achievement, particularly considering the controversy over Labor's target of a 50 per cent share of electric vehicles in new care sales by 2030. That target included plug in hybrids, although this is a simple self-charging hybrid, like the original Prius.
The RAV4 hybrid, which is offered in 6 variants as either 2WD or AWD versions across its GX, GXL and Cruiser models, forms over half of Toyota's 11 drivetrain configurations for the RAV4.
The day before the RAV4 was released to the Australian market, Toyota reported that it reached a milestone 100,000 hybrid sales in the last week of April – total hybrid sales for the company in Australia consisting of Camry, Corolla, Prius, Prius C and Prius V.
According to VFacts industry sales figures, Toyota continues to hold the largest market share for 2019 to the end of April, with 18.8%, despite a downturn in sales of 18.5% of its popular Toyota Corolla in year on year figures from April 2018.
Toyota Australia's VP for sales and marketing, Sean Hanley, said in a statement at the time of the new RAV4 release that the stylish new RAV4 takes "the SUV essence to a new level".
"With class leading safety features, distinctive and dynamic styling, a spacious and flexible premium interior, and agile driving characteristics, the all-new RAV4 delivers outstanding passenger car-like refinement, handling and ride comfort," Mr Hanley said.
"As the first hybrid RAV4 for Australia, it will help drive our ongoing push to offer customers proven technology that delivers strong performance, outstanding fuel consumption and low levels of CO2 emissions.
"Toyota has consistently offered its groundbreaking hybrid powertrains in a variety of models since it was first introduced to Australia in the Prius 18 years ago and this latest generation technology is ideally suited to the new RAV4."
Toyota has copped some criticism from electric vehicle purists for its "self-charging hybrid" advertising campaign that sells the concept of not being able to plug in to recharge the vehicles battery as a plus.
However, non plug-in hybrids are seen by others as a transitional drivetrain, which with a long and successful history in the Australian auto market no longer has a barrier to entry for Australian drivers who are looking for lower emissions and fuel costs.