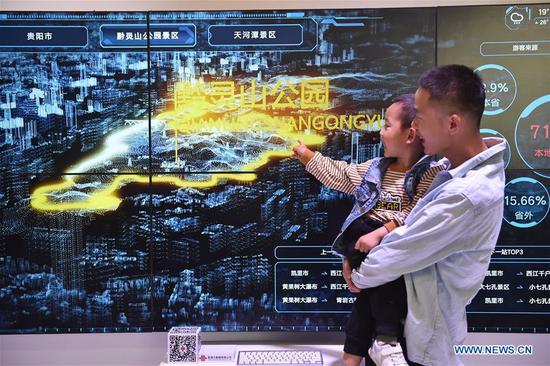 Despite facing several obstacles in his recycling business, the entrepreneur insists on devoting his life to it
As the boss and only formal employee of his company, Wang Zixin is lonely.
However, the 51-year-old is focused. His company may be the only one in Beijing that still collects used alkaline batteries, but he has yet to receive any earnings despite insisting on doing so for more than 20 years.
Used alkaline batteries have long been considered as waste that could be normally disposed of because of the country's abilities in producing nonmercury batteries.
In 2005, China banned sales of such batteries which contain over 0.0001 percent of mercury each.
Wang, however, feels that there is still pollution in disposing the batteries in this manner and is determined to build the first battery-recycling plant in the country to minimize pollution from the cells.
When real estate development was booming in the country in 1990, Wang quit his job as a doctor and became a businessman selling construction materials. However, though his business was still profitable, he lost interest in it in 1998, as he had been "dreaming to start a business in the real economy".
The following year after leaving his construction business, Wang thought he had found a good opportunity to realize his dream after coming across a magazine article that said China had yet to find a way to process the mounting pile of used alkaline batteries.
"I wanted to be a daredevil to find a breakthrough in this situation," Wang said.
Hence, Wang invested in the first plant in China to extract heavy metals from used batteries in Hebei province in 2001. He set an ambitious target to dispose of 30 percent of the country's scrap alkaline batteries.
However, his plant failed to open as local authorities were concerned about the large amount of wastewater from battery processing. Wang lost his investment of about 1 million yuan ($146,800) on the failed plant project.
More cold water was thrown over him in 2003, when China's top environmental watchdog published a guideline discouraging the mass disposal of used alkaline batteries, as it was worried that large numbers of cell disposal would increase the risk of heavy metal pollution.
But Wang was determined to move ahead.
"Even though the batteries contain very little mercury, it could still result in some pollution. The metal in the batteries would also be wasted if they are thrown away just like that," he said.
Thus, he borrowed about 80,000 yuan to devote himself to research and development and invented a processing machine three years later which he said could minimize pollution.
Though he successfully received a patent for his machine, he eventually abandoned it as it could not be applied to large-scale production.
Wang has gained some income in the last six years or so, but not from battery processing.
He managed to get work to transport garbage from a community in Beijing's Fangshan district to the waste collection station, and could make about 200,000 yuan a year from that with the help of a part-time driver.
However, he invested all the income from this business to realize his ambitious plan.
With new technology he has developed, Wang plans to start a new battery-processing factory in Hebei and has rented a plant of 400 square meters there even though he does not know if he can get the license for hazardous waste disposal – a must for such a plant.
Even if Wang receives the license, it will be difficult for the plant to be profitable.
"The plant needs to process more than 2,000 metric tons of batteries a year to make ends meet. Such plants in foreign countries mainly rely on government support to survive," Wang said, adding that government subsidies for processing have yet to be available in China.
His hope rose in 2016 when authorities unveiled a new guideline which encouraged the collection of used alkaline batteries for mass disposal in areas where technical conditions permit. "There are no policy obstacles anymore," he said.
In collaboration with a research institute from Beijing Jiaotong University, Wang is developing an intelligent-collection machine that can record information about battery users and the number of batteries they put into the machine.
Wang and the researchers are also working on a website where people can track where the batteries go to after they have dropped them off at the machine.
He also plans to raise funds from enterprises to cover the cost of manufacturing the collection machines and the transportation of the batteries.
"I hope to make a concerted effort with other social sectors to address the costs of the entire battery-collection system," he said.
Describing himself as a soldier who fights on despite repeatedly losing battles, Wang said: "I think everyone has the wish to do something significant. For me, regardless of whether it is from the point of social responsibility or something else, I would like to concentrate on it my whole life."