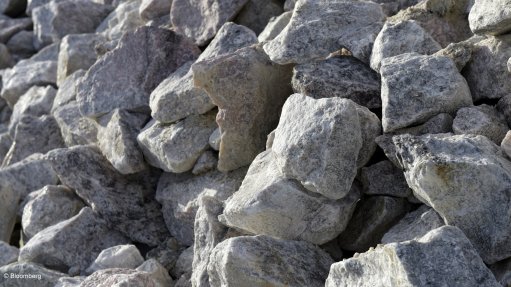 Chilean nitrates and lithium major Sociedad Quimaca y Minera de Chile (SQM) is confident that demand for lithium will continue to grow, but the group says that evolving electric vehicle (EV) battery technology will require producers to be flexible.
The company believes more supply for lithium carbonate and lithium hydroxide is needed and that demand for these products will continue to grow at "double-digit rates in the future", SQM CEO Ricardo Ramos said on Thursday.
"We believe the lithium demand could grow approximately 17% in 2019 when compared to 2018, reaching at least 315 000 metric tons," he stated in the company's first-quarter results announcement.
SQM, which is expanding its lithium carbonate and lithium hydroxide capacity, sees operational flexibility as the key component of its strategy, Ramos added.
The group is currently working on a $280-million lithium carbonate expansion to produce 120 000 t/y. This expansion will be completed during the second half of 2021.It is also expanding its lithium hydroxide capacity in Chile to 29 500 t in 2021, at a cost of $100-million.
With new supply entering the market in the first quarter of the year, the lithium market saw some price pressure, with the average prices falling by about 8% on the fourth quarter. SQM reported average prices of $14 600/t, while sales volumes were higher than the comparative period of 2018.
Revenue totalled $504.2-million for the three months ended March, representing a decrease of 2.8% from the previous year's first quarter. Earnings fell from $113.8-million in the March 2018 quarter, to $80.5-million in the quarter under review.
"In line with our expectations, iodine and potassium chloride prices increased significantly compared to the same period last year, and sales volumes grew in the iodine, specialty plant nutrition and lithium business lines. In fact, we reported the highest quarterly iodine revenue since 2013. Other important factors that impacted our results in the first quarter 2019 were lower margins in the lithium business line. These margins were impacted by lower average prices and higher costs related to the new lease payment structure with Corfo, which became effective on April 10, 2018, and were therefore not a part of the first quarter 2018 costs. Additionally, we sold lower sales volumes in industrial chemicals during the first quarter 2019 when compared to 2018," explained Ramos.
Commenting on Wesfarmers' bid for SQM joint venture partner Kidman Resources in Australia, he said that it believed Wesfarmers' experience and capabilities related to chemical processing, and it significant local infrastructure in Australia would be an important asset in the development of the Mt Holland lithium project.
Global miner BHP said this week that the global uptake of EVs could be larger than the company initially anticipated. The EV market has been directly linked to battery metal demand, owing to its reliance on materials such as lithium, cobalt, nickel and rare-earth elements for battery production.
The diversified miner said that demand for batteries would drive lithium and, to a lesser extent, cobalt, but that abundant supply of the former, and substitution of the latter, reduced the attractiveness of these commodities. BHP is focusing on copper and nickel sulphide, instead.