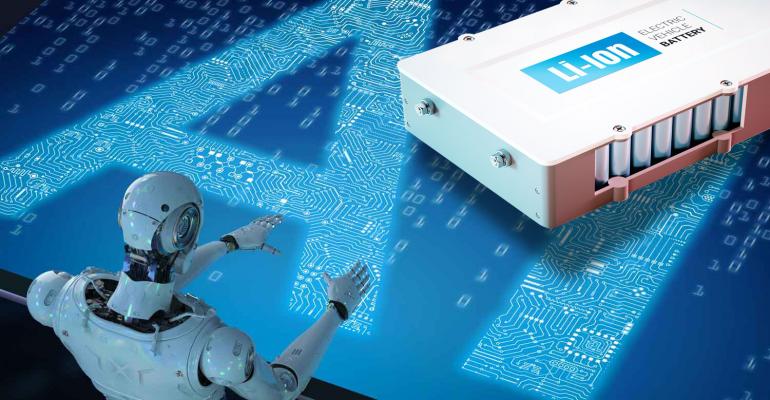 One of the many challenges in determining how long any battery will be useful is that it's difficult to make that assessment early in its use cycle. That situation may change due to a project carried out by a collaborative Stanford/MIT team working under the auspices of Center for Data-Driven Design of Batteries. The academic-industrial collaboration includes the Toyota Research Institute and has a goal of integrating theory, experiments, and data science.
They used AI/machine-learning sophistication and algorithms to develop models that accurately predict long-term battery life by using data collected from charge-discharge cycles that's been measured only in the early stages of a battery's life. "The standard way to test new battery designs is to charge and discharge the cells until they fail. Since batteries have a long lifetime, this process can take many months and even years," said co-lead author Peter Attia, Stanford doctoral candidate in materials science and engineering. "It's an expensive bottleneck in battery research."
The objective was to accurately predict the useful life of lithium-ion batteries (with lithium-iron-phosphate cathode and graphite anode) solely derived on early-cycle data acquired long before their capacities being to decline. To generate the training data set and develop the model, they cyclically charged/discharged 124 commercial batteries until each one reached the end of its useful life (which they defined as capacity loss of 20%). The batteries from A123 Systems, with nominal capacity of 1.1 Ahr and a nominal voltage of 3.3 V, were cycled in horizontal cylindrical fixtures in a forced-convection temperature chamber a 30°C.