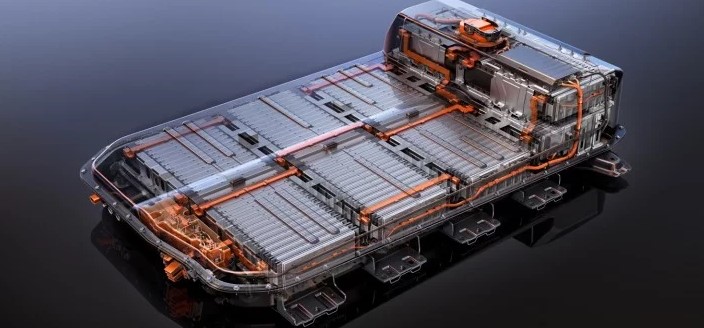 A crucial part of General Motors' strategy involves lots of electric vehicles. The Detroit-based automaker plans 20 new EV models by 2023, and it hopes to achieve that goal by massively restructuring its operations. Now, a key part of electric cars is a slew of minerals necessary for EV batteries. And now, a new piece of bipartisan legislation introduced in the U.S. Senate, called the American Mineral Security Act, hopes to boost domestic production of these minerals. Currently, many of those minerals are imported from China, and some senators want to reduce China's role in the development and production of American EVs.
"Our nation's mineral security is a significant, urgent, and often ignored challenge. Our reliance on China and other nations for critical minerals costs us jobs, weakens our economic competitiveness, and leaves us at a geopolitical disadvantage," Lisa Murkowski, R-Alaska, said.
The bill codifies the 2017 Executive Order 13817 signed by U.S. President Donal Trump, which designates a list of critical materials and is updated at least every three years. The bill would also require a nationwide resource assessment for the listed critical materials, while introducing permitting reforms to the Department of the Interior and the Department of Agriculture Forest Service to reduce delays.
The bill would also authorize the research and development for recycling and replacement for critical materials, require the coordination and study of energy needs for remote mining deposits, and require the Secretary of Labor, the National Academy of Sciences, and the National Science Foundation to study the country's minerals workforce.
"Our legislation requires common sense steps to begin restoring American independence regarding critical minerals and strengthen our national security, diversify our economy and create job opportunities in our communities," said U.S. Senator Joe Manchin, D-W.Va.
Last year, at least 50 percent of the 49 critical minerals, including 100 percent of 18 critical ones and many of them rare Earth elements, graphite, and indium, were imported. Relying on China for the minerals necessary for electric vehicle battery production could be dangerous, considering the ongoing trade war between China and the U.S. A disruption in the availability and supply of those minerals could greatly hamper U.S. EV production, and could possibly derails GM's EV onslaught.