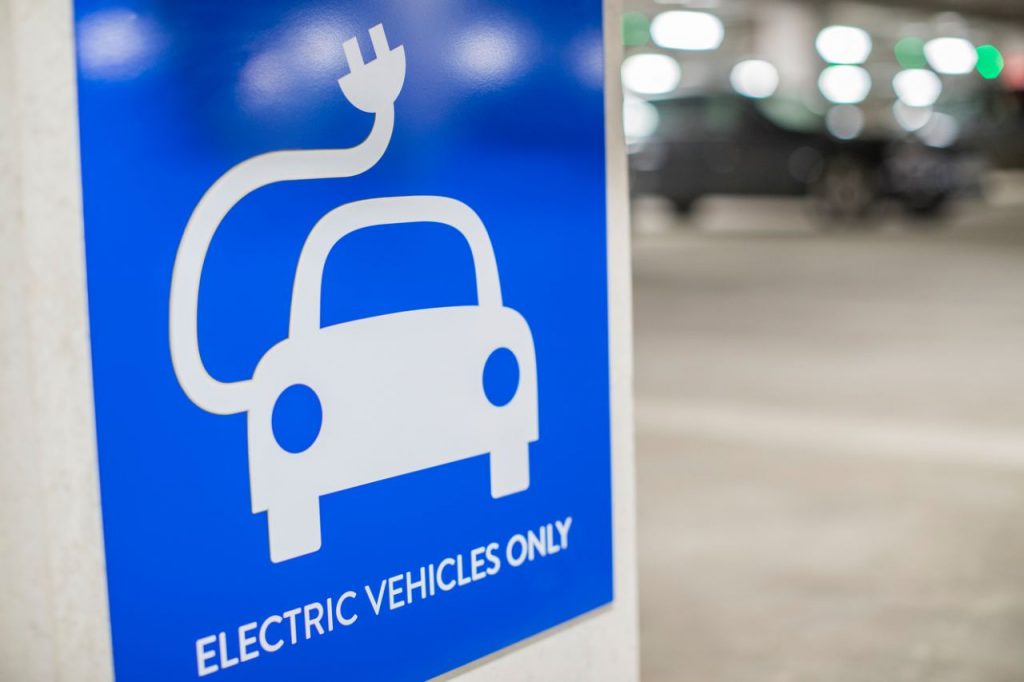 In early May, Reuters reported that Sarah Maryssael, Tesla's (NASDAQ: TSLA) global supply manager for battery metals, provided a warning to a conference of miners and lawmakers in Washington, D.C. It was fairly simple: Based on the electric automaker's long-term industry outlook, the world won't have enough of the key metals used in batteries. One of those metals, lithium, is the core of the growth story at Albemarle (NYSE: ALB). Here's why Albemarle is a great way to play the disconnect that Tesla is warning about.
It's all about the battery

Lithium is a key component in the batteries that supply the "fuel" for electric cars. Without an ample supply of the metal, or a viable and affordable alternative, the demand coming from the increasing push toward electric vehicles could stall. Tesla's warning is just one of many floating around the industry.
For example, researchers at the Karlsruhe Institute of Technology in Germany recently published a report stating that lithium supplies will need to increase tenfold by 2050 to meet projected demand for the metal. Carmakers aren't sitting around and waiting, either. Tesla, BMW, and VW have all signed long-term supply agreements to ensure they will have access to metals like lithium as they scale up their electric-vehicle operations.
These warnings and the price of the metal, however, appear at odds today. The price of lithium spiked in 2016 and 2017, but has been trending lower since the middle of 2018. That actually isn't too surprising given that lithium is a commodity driven by investor sentiment. Essentially, investors overzealously bid the price up based on the long-term demand story. With decades ahead for that story to play out and a swift price spike, some are taking the short-term gain. They aren't going to wait around if they can cash in today. That said, the warnings show that the long-term issue hasn't gone away.
Albemarle, for its part, expects lithium demand to explode between 2018 and 2025, rising roughly 21% annually. That projection, however, is being driven by the electric-vehicle space, where lithium demand is expected to jump 36% a year for cars and 22% for vehicles like trucks and buses. That outlook is based on both increasing battery sizes and increasing electric-vehicle penetration.
Taking action now

With all of this dire news about supply and demand, it's time to look at what lithium miner Albemarle is doing about the issue. The first, and perhaps most important, fact is that Albemarle is not relying on lithium alone to support its business. In the first quarter, roughly half of the company's adjusted EBITDA came from its lithium operations; the rest came from its bromine and catalyst divisions.
Albemarle is not a one-trick pony reliant only on lithium to support itself. Quite the opposite: It's using its bromine and catalyst operations to support its expansion plans in lithium. Sales in those two businesses were up 10% and 8%, respectively, in the first quarter. Adjusted EBITDA advanced 12% and 5%, respectively. This a solid foundation, and Albemarle is using it to build for the future.
That said, Albemarle is planning to ramp up its lithium business in a big way. It plans to increase lithium capacity by 30% this year. In 2020, it plans an even larger 50% increase. That will be followed by an additional 40% hike in 2021. After that point, it believes it can increase production another 70%, if needed. In other words, Albemarle is taking action today to deal with the supply issues that automakers and others are warning about.
This will be the driving force behind the company's growth. With volume expansion likely to offset any price weakness that comes along the way because of shifting investor sentiment in lithium. And, even better, it looks like Albemarle will have no trouble managing its capital investment plans. Debt to EBITDA is at a reasonable 1.6 (down from over seven just a few years ago), and its earnings before taxes and interest (EBIT) covers its trailing-12-month interest expense by a robust 16 times. This is one of the benefits of building off of a diversified foundation.
Look to the future

Albemarle's stock is currently 50% below the highs it reached in late 2017 when investors were hot on anything related to lithium. It's understandable that some investors would see that decline and wonder what's going on. But the long-term demand story for lithium is still seemingly intact, or at least that's what companies like Tesla are telling investors. If that's the case, then now is a good time to be looking at Albemarle and its well-structured plans to expand its lithium operations.