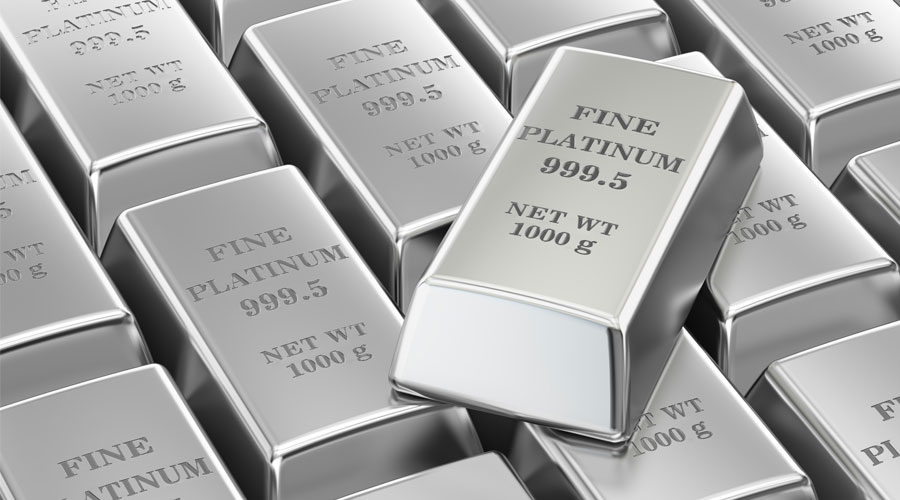 Palladium is set to remain in a supply deficit for the duration of 2019, while platinum's supply surplus will linger, says Metals Focus.
In the precious metals consultancy's Platinum and Palladium Focus 2019 report, released on Monday (May 13), the firm reported that platinum recorded a supply surplus of 349,000 ounces in 2018, while palladium posted another large deficit of 821,000 ounces.
"These (numbers) impacted investor sentiment, helping drive palladium's outperformance of the platinum price," the firm says.
Metals Focus does not see the platinum surplus ending this year and believes that the period will bring another 630,000 ounces of excess platinum. On the flipside of that, the consultancy forecasts a palladium supply deficit of 574,000 ounces for the year.
As a result, platinum aboveground stocks are expected to continue their rise, ticking up to approximately 9.7 million ounces by the end of 2019, compared to 6.9 million ounces at the start of this decade. By contrast, palladium stocks have dipped, with the company forecasting them at 12.9 million ounces by the end of the year — a decline from the 17.7 million ounces seen at the end of 2010.
"While more recent price developments may suggest a (premium) reversal, we believe these moves are driven by speculative forces and so are likely to be short-lived," Metals Focus notes. "In spite of short-term headwinds, we expect palladium to realize a physical deficit for the foreseeable future."
The consultancy also believes that the price of palladium will surge by 45 percent year-on-year, with the expectation of an annual average of US$1,490 per ounce for 2019.
Metal Focus notes that palladium autocatalyst demand should rise by 3.6 percent in 2019, setting records at 8.59 million ounces, due to tighter emissions standards that require more output of platinum-group metals for most regions. Despite the price difference between palladium and platinum, substitution of one for the other does not currently exist within the marketplace.
Looking over to palladium supply, the metal is expected to make gains of 4 percent to 10.11 million ounces, with mine supply increasing by 5 percent to 7.17 million ounces and recycling growing by 3 percent to 2.94 million ounces.
For platinum's part, the consultancy expects autocatalyst demand to fall for the third year in a row on the back of weakness in Europe's diesel market. Despite the forecasted decline, the drop in demand will more than likely be less dramatic than the tumble it took last year, thanks to emissions regulations and gains in demand for heavy-duty diesel.
Metals Focus breaks down demand for platinum across the board, noting that platinum demand from the jewelry sector will decline by 3 percent year-on-year, with physical investment expected to slide by 15 percent. Overall, total platinum demand will see a probable 1.2 percent decrease to 7.7 million ounces, with mine output forecast to make gains of 3 percent in 2019.
As of 3:45 a.m. EDT on Tuesday (May 14), palladium was up 1.15 percent, trading at US$1,320; meanwhile platinum climbed 0.23 percent to trade at US$855 per ounce.