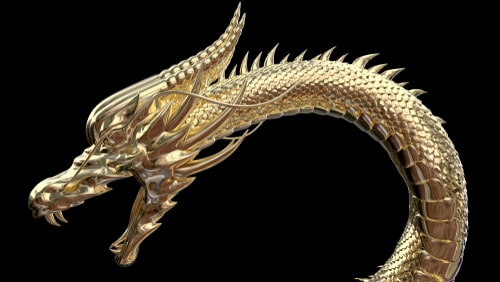 Fear is finally making its way back into the financial markets and pushing gold higher, said Eric Sprott, billionaire precious metals investor and founder of Sprott Inc.

"The outlook for gold works against the market and that's why it is up this week because the markets have been down about 3% across the board and there is fear coming back into things here," Sprott said during Sprott Money's Weekly Wrap-Up on Friday.
Spot gold opened stronger on Monday in Asian trading, up 0.10% on the day at $1,287.10, according to Kitco's aggregated charts.
Investors hear conflicting things about the economy and inflation all the time, which drags gold prices in different directions, Sprott noted.
"There are great waves of macro-information flipping back and forth here. At the odd time, we're told that the economy is great, and then we look at some of the data and the economy is awful. Inflation is rising, and then it's not rising. The trade war is going to be settled, and then it's not going to be settled. Each of these seems to be used as an excuse to move the prices around on COMEX," he said.
The latest headlines keeping the markets worried are the trade war negotiations that are likely to be an ugly affair with no easy resolution, Sprott pointed out.
"You can just sense it. It is not going to be an easy negotiation. Obviously Chinese pushed back on things and the only option Trump had was to put more tariffs on. And this trade war … is going to have a big impact on earnings and sales all around the worlds and those who believe we are in the Goldilocks market might have to reconsider," Sprott explained.
A more reliable measure when it comes to gold price direction is the physical side of the market, added billionaire precious metals investor.
"I always fall back on the physical side," he said, highlighting impressive demand for the metal worldwide.
"China stepped up their buying to 15 tonnes last month. That I find very significant … Plus, we have these other government and central banks that are also buying," he noted.