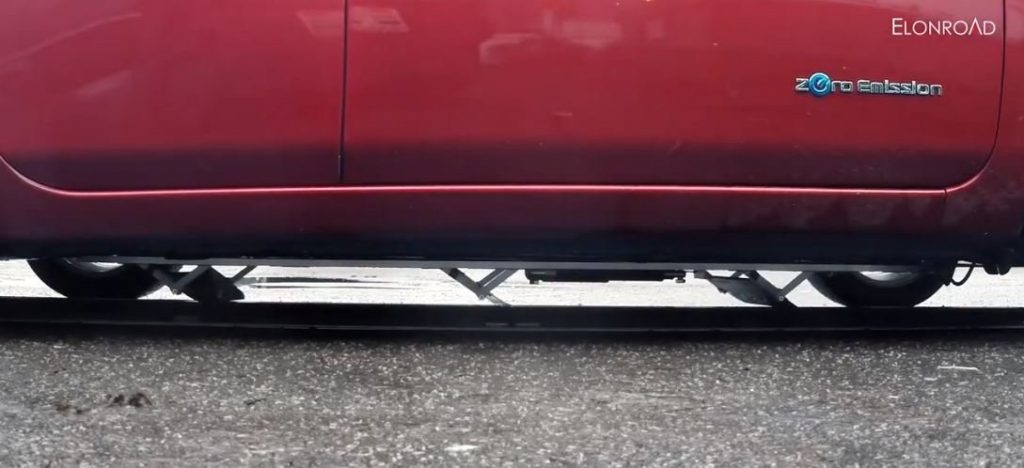 Eight years ago, Dan Zethraeus of Sweden wanted to buy an electric car. Now think back to where the EV world was in 2011. The Tesla Model S was just about to go on sale but not in Europe. The MINI E was around but its range was so short it practically invented the phrase "range anxiety." The Nissan LEAF was on sale but, like the MINI E, it offered only limited range. Public charging infrastructure? Forget about it.
"I wanted to buy an electric car, and I thought the range was too short," Zethraeus tells Fast Company. So he started his own business, which he calls Elonroad, to promote the idea of charging electric cars while they drive. The name, he says, has nothing to do with Elon Musk, the head of Tesla.
As with all startups, success didn't happen overnight. Now 8 years later, after much research by the University of Lund and funding from the Swedish government, the city of Lund, Sweden, is about to begin installing the first kilometer of Elonroad track along a heavily used bus route to recharge electric buses as they drive.
The rail system itself is easy to install. Since it rests on top of the pavement, no asphalt or concrete needs to be dug up. Zethraeus points out that it is not necessary to electrify the entire length of a road. "If [a car] drives one kilometer on our electric road, it can drive another two kilometers on the energy it charged from our road. So it makes a total of three kilometers of driving. But you only pay for one kilometer of [installation]."
All that is needed is adding a contacter device to the underside of any electric vehicle to charge while driving. The advantages of the system are many. Assuming the Elonroad system is widely available, EVs could charge as they drive, which means they wouldn't need such large batteries as they do today. Researchers at Lund University estimate the Elonroad systems could permit electric cars to use 80% smaller batteries.
Smaller batteries = less expensive cars = more EVs on the road = less carbon pollution going into the atmosphere. It's a win-win-win-win situation. Then there is the argument that smaller batteries mean less mining of scarce materials like lithium and cobalt and/or using the materials that are available to electrify more vehicles than would be possible if each one has a large enough battery to go 200 – 300 miles without recharging.
Okay, that's a bit of a stretch. We have a long way to go before the Elonroad system becomes as common as lane markings on the highways and byways of the world. But to those trained in the arcane theories of economics, it makes a lot of sense when it comes to maximizing the use of scarce resources.
The installation in Lund will be the first real world test of the Elonroad system. Like all concepts, it will experience bugs, glitches, and setbacks. But one day in the far distant future, our grandchildren may ask with wonder in their eyes, "Grandpa, did you really have to plug in your car when you were young?" And all because one man in Sweden thought there had to be a better way.