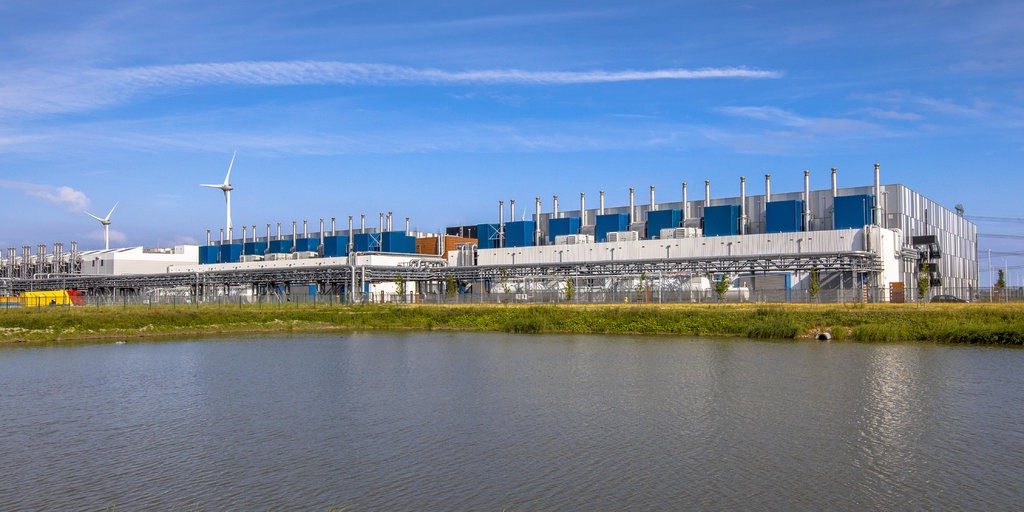 During the Super Bowl in February, a commercial showed a Budweiser beer wagon drawn by eight Clydesdale horses rambling down a dreamy country lane past the whirling blades of a wind farm. With Bob Dylan's 1960s anthem "Blowin' in the Wind" playing in the background, the message was hard to miss. Your six-pack is now green or, at least, "brewed with wind power."
Making that statement involved a complex journey. In recent years, Budweiser's owner, now known as Anheuser-Busch InBev, had decided that the copious amounts of electric power that it bought for its breweries and other facilities, like malt houses, should come from green sources — not pollution-belching power plants.
After weighing options, the company contracted in 2017 with Enel Green Power, the renewable energy arm of a large Italian utility, to purchase enough power to meet Budweiser's needs for 15 years from a wind farm that Enel was planning at a place called Thunder Ranch in Oklahoma.
The wind power, which has now been flowing for more than a year, produces multiple benefits, according to Angie Slaughter, vice president of sustainability procurement at Anheuser-Busch.
Consumers and investors approve of the green energy, and burnishing the company's environmental credentials helps attract potential employees, she said. Locking up large supplies of power for years also provides a hedge against price increases. "We are doing the right thing and doing the right thing for the business as well," Ms. Slaughter said.
Deals like this, in which big corporations agree to purchase large blocks of power, are becoming increasingly crucial to financing the building of new wind and solar farms. These contracts give developers the assurance of a stream of future revenue, lowering the risk for projects, which can cost hundreds of milllions of dollars.
These arrangements are "becoming more and more important, year after year," said Antonello Cammisecra, who leads Enel Green Power, which has also worked with a variety of companies including Facebook and Starbucks.
The contracts buffer investors' exposure to the rise and fall of electricity prices, "making the investment more attractive to a wider base of investors," said Steve Hunter, Europe leader for commercial partnering and development at G.E. Renewable Energy, another developer.
In the Thunder Ranch deal, for instance, Budweiser agreed to take roughly half of the electricity from the $435 million wind farm during its 15-year contract.
Overall, Thunder Ranch produces enough electricity to power nearly 90,000 homes, according to the companies.
In these kinds of deals, corporations are assuming roles that used to be played by governments, whose hefty subsidies helped start renewable industries. In many countries, these subsidies are being pared back both to save money and because the technologies no longer require them.
Knowing that a customer will buy electricity for years on predetermined terms eases uncertainty, "making the investment more attractive to a wider base of investors," Mr. Hunter said.
A few years ago, the major tech companies like Amazon and Google led the way in sponsoring the construction of wind farms and other renewable energy plants.
But the costs of wind and solar have come down so drastically that they are increasingly competitive with fossil fuels like natural gas and coal. Lower costs are drawing in different types of companies. Large consumer businesses want to be able to say that what they sell to eat and drink or wear is made in ways that aren't damaging to the environment, Mr. Cammisecra said. For example, he said, Budweiser is saying, "Look at me, I am brewing beer with wind power."
To corporations, taking action against climate change through purchasing renewable energy now often looks like the right thing to do. Nike, the sports equipment maker, for instance, has become a sizable player in renewables. Among Nike's recent deals: an agreement with Iberdrola, a large Spanish utility, to take power from a wind farm being built in Spain that will offset the electricity used in its European operations.
Noel Kinder, chief sustainability officer at Nike, explained that the company saw climate change as not only an "existential threat" to humanity but also a potential wrecker of the company's sales of goods like shoes and sweatshirts. Focusing the company's resources to strike a blow against this problem makes sense on many levels. If extreme weather and pollution increases, he explained, "people can't do sports, and they can't buy our products."
These corporate arrangements now account for 22 percent of the large renewable deals signed last year in the United States, according to Wood Mackenzie, a market research firm. Economics is spurring the growth, said Colin Smith, a senior company analyst. Wind and solar are able to compete with fossil fuels, and it is easier to build modular renewable plants tailored to a company's needs.
"It is a lot easier to pursue green initiatives when they save you money," Mr. Smith said.
Technology companies are still among the largest and most sophisticated corporate energy players. According to Wood Mackenzie data, Facebook, Google and Amazon are the top three in the United States in cumulative corporate power purchase agreements.
Huge data centers make these web businesses possible. Packed with computers, these installations consume enormous amounts of electricity, potentially creating a noxious spew of substantial emissions. The leaders of these companies want not only to reduce their emissions of greenhouse gases blamed for climate change but also to gain control over what are substantial electricity costs.
When Google, for instance, was building a new data center in Eemshaven in the northern Netherlands, it arranged deals, partly through Eneco, a Dutch utility that has bet big on renewable energy, to purchase enough wind and solar power to run the 600 million euro (about $670 million) facility, which opened in 2016.
"Signing long-term contracts to purchase large quantities of power enables the creation of new and additional renewable generation" that would not otherwise have been built, said Marc Oman, Google's senior energy lead in Europe.
These big players are attracted to markets where hefty government subsidies for renewables are not available. They don't see any point in competing with governments. That is a good thing for the renewable business because governments in countries like Germany and the Netherlands are moving to a no-subsidy regime in at least some areas like offshore wind.
Developers also favor the Nordic countries like Sweden, Finland and Norway, which have low subsidies and otherwise favorable regulation as well as the United States. G.E. Renewable Energy is now constructing a very large wind farm called Markbydgen in northern Sweden, bolstered by a 19-year contract, considered the largest of its kind, by Norsk Hydro, a Norwegian aluminum maker. Smelting aluminum requires enormous amounts of electric power.
"The Nordic countries are where we see it happening," said Mr. Hunter of G.E. Developers say they prefer a commercial market to the government subsidy regimes of previous years. For one thing, deals agreed on a market basis and for a business purpose are less vulnerable to tinkering by governments. No matter what government is in power, said Mr. Cammisecra of Enel, "renewables are coming to stay forever."