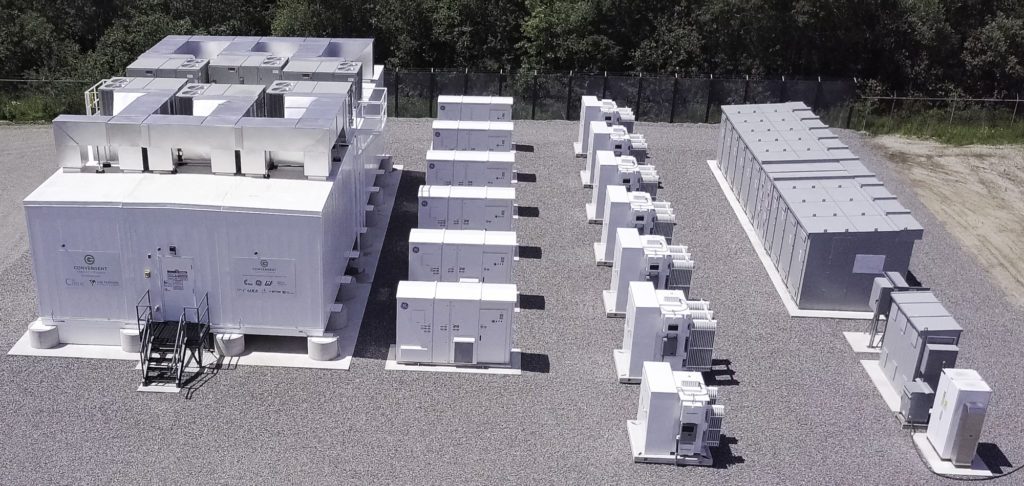 Shell New Energies formed a joint venture with Convergent Energy and Power to install new industrial energy storage systems, starting with 21 MWh at two Shell Canada Products facilities in Ontario.
The two companies say they intend to collaborate on future projects for customers within and beyond Shell's affiliated portfolio. North American independent energy storage solutions developer Convergent already has 26 MW in service in Ontario.
Convergent describes the energy storage solutions that it develops and operates as helping commercial and industrial customers lower energy bills by decreasing the amount of electricity their facilities consume during grid peak periods.
The company says that their Peak IQ dispatch algorithm is 25% more accurate at peak prediction than public market forecasts. Convergent added that, when combined, the algorithm and energy storage system can save large commercial and industrial customers as much as 40% on their electricity bills.
"This energy storage offering complements the broader suite of solutions, including energy efficiency and energy management, that we already provide," said Eric Bradley, global general manager of connected energy at Shell New Energies.
Earlier this year Shell agreed to acquire the German smart energy storage systems manufacturer Sonnen, which makes solar-powered lithium-ion battery packs for homeowners.
Shell is investing as much as $2 billion each year on its New Energies division to grow in a power sector it sees delivering 8 to 12% annual returns, Maarten Wetselaar, director of Shell's Integrated Gas and New Energies unit told Bloomberg in March.