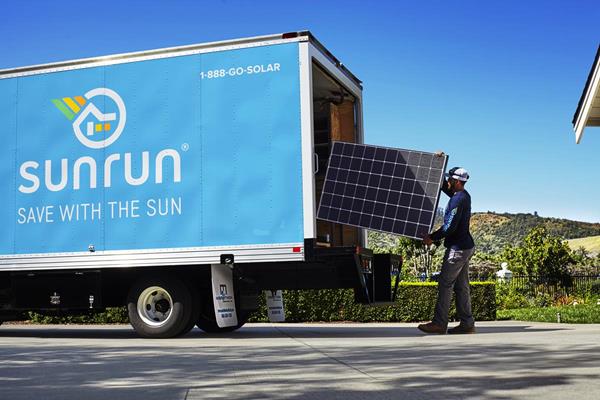 The largest residential solar, storage, and energy services provider in the United States, Sunrun, trounced former US residential solar leader Tesla across the first quarter of 2019, installing 86 megawatts (MW) compared to only 47 MW, in a financial quarter which could best be described middling.
Sunrun's total revenue for the first quarter of 2019 amounted to $194.5 million, up $50.1 million, or 35%, on the first quarter of 2018, but down significantly on the $240.1 million taken in during the record fourth quarter of 2018. Creation cost per watt was $3.46 in the first quarter of 2019, compared to $3.51 in the first quarter of 2018.
However, the company reported a surprise net loss of $13.9 million in the first quarter of 2019, also rendered as a net loss per share attributable to common stockholders of -$0.12 per share.
Sunrun nevertheless managed to record a strong quarter of solar deployments in a quarter traditionally seen as the weakest in the year. While Sunrun installed 115 MW in the fourth quarter of 2018, it managed to hold its strong momentum and install 86 MW for the quarter — a 27% year-over-year increase on the 68 MW installed during the first quarter of 2018.
"Sunrun is proud of our 242,000 customers who are helping to create a resilient and decarbonized energy system," said Lynn Jurich, Sunrun's Chief Executive Officer and co-founder. "We exceeded our deployment guidance in Q1 and are raising our margin target for the full year. At the same time, we are investing in a superior experience for our customers and advanced services that will build our future energy system."
The strength of Sunrun's position, at least in terms of its deployment output, is highlighted dramatically when comparing its total deployments against rival and one-time market leader, Tesla, which reported in late April that its solar rooftop deployments hit a new low of only 47 MW — a 36% quarter-on-quarter decline. In an effort to navigate this lull, the company similarly announced plans to offer new US customers a $99 upfront deposit before installing a solar system, though whether that will manage to break through the current logjam of solar installers is yet to be seen.
For Sunrun, looking forward, the company expects to deploy between 102 MW and 104 MW of new solar capacity in the second quarter of 2019, and expects full-year deployments to grow in the range of 16% and 18% over 2018's already impressive 373 MW.