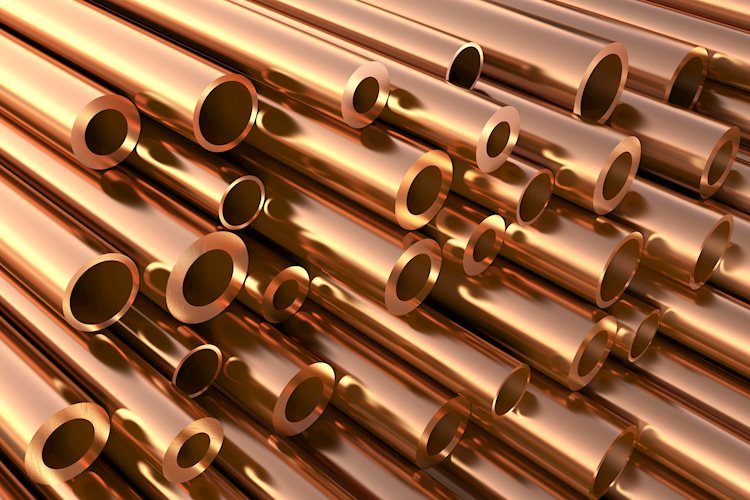 The price of copper is one way to measure economic growth and chart an investment strategy, according to Quint Tatro, managing director at Joule Financial.
"The idea that the bull run is over might be a little premature," Tatro told Yahoo Finance On the Move. "This has been a great leading indicator of the overall market and the health of the global economy."
Copper was trading at $2.77 a pound Wednesday, down from its year-to-date high of $2.97, reached just a few weeks ago. Tatro said he would only become concerned about a hit to the U.S. economy if copper fell below $2.50.
"If you just look back at the spot price of copper over the last couple of years, it's given you a great indication of pretty significant turning points," he said. Several money managers use the price of copper to help them gauge economic turning points, which is how the term Doctor Copper came into vogue.
Demand for copper is expected to continue rising over the long term since the base metal is used across a wide sector of industries. Construction as well as high-tech manufacturers rely on it to produce tubing, wire and circuitry. Global demand hit 23.6 million tons last year with annual growth expected to run at a rate of about 2.6% over the next several years, according to an analysis by Fitch Solutions. But right now copper prices are approaching three-month lows.
China purchases about 50% of the world's copper production. Emily Roland, the investment management head of capital markets research at John Hancock, said while China continues to be the growth engine of the global economy, "I think some of the weakness in copper is telling us that growth is decelerating there."
Tatro agrees that future economic growth in the U.S. hinges on a successful trade agreement with China and he says the recent market dips caused by uncertainty over the outcome of trade negotiations, "have ultimately been buying opportunities." Tatro said he has some cash and is looking to put it to work after a check-up with Doctor Copper.