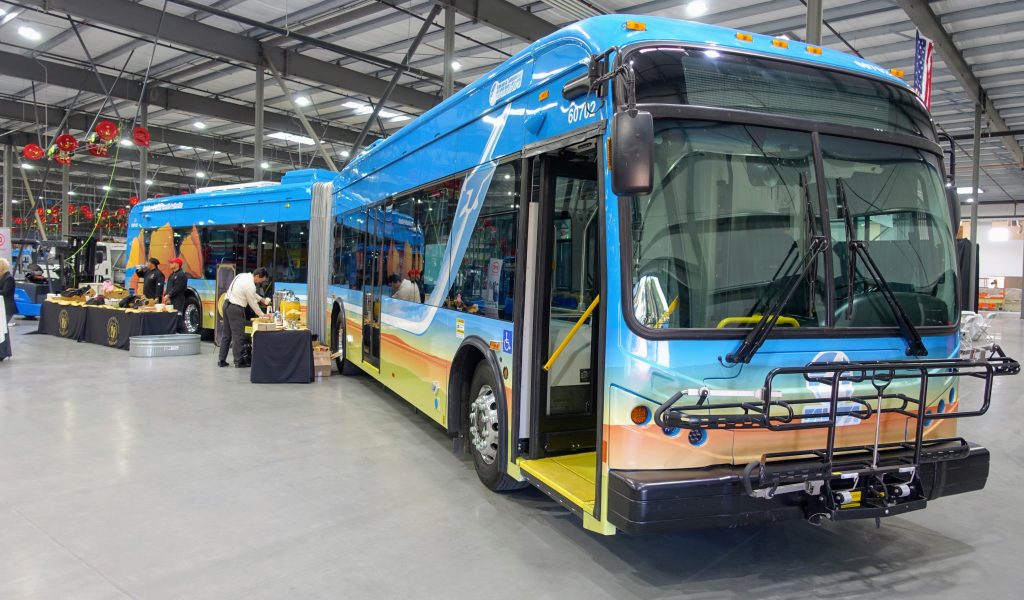 The largest bus operator in the Nordic region has ordered an additional 20 electric buses from BYD, bringing its total orders from the new energy company to 138
This latest order was specifically for BYD's K11 articulated bus that will bring 4 of the new electric buses to the Barkarby district of Stockholm, with the additional 16 headed to the city of Linköping. The first buses from the new orders will be delivered to Nobina at the end of this year and establish a clear pipeline of new BYD electric buses flowing into the region.
"Nobina is strengthening the position as the leading operator of electric bus solutions and sustainable public transport services in the Nordics," said Martin Atterhall, Fleet Manager, Nobina Group. "Where the technical e-mobility concept by BYD has proven to fit perfectly well into the high demands among customers and PTAs in the Nordics regarding flexibility, total transport economy, quality and reliability."
The new order stacks on an earlier order for 24 buses from BYD for the regional transit operator in the province of Södermanland as it continues to increase the number of electric buses in its fleet across its service area. Last autumn, Nobina ordered a mix of 26 BYD electric vehicles including 10 of the same K11 articulated electric buses that will a part of a delivery to Nobina later this summer. In total, Nobina will have 138 electric vehicles from BYD, making it the largest BYD customer fleet in the Nordic region.
The continuous stream of orders for more BYD buses from Nobina are a testament to Nobina's success with the buses. Nobina currently operates routes with 36 BYD electric buses across Sweden, in Eskilstuna, Ängelholm and Norrtälje and Landskrona. BYD continues to see strong demand for its buses in the greater European region, with over 700 buses already in operation or on order across the continent.
"This is a significant addition to an already substantial investment in our eBus products from Nobina," said Isbrand Ho, Managing Director, BYD Europe, "the electric bus market in Sweden and, indeed, throughout the Nordic countries, is growing rapidly and BYD remains well placed to supply the right products for a wide range of operations."
The push to clean up emissions of transit lines in Europe comes as a direct response to reduce emissions in support of the Paris Climate Agreement. Replacing heavy diesel buses with zero emissions transit buses is a great way to not only eliminate a high density source of pollution in city centers, it also serves to transform the feel of city centers by swapping out noisy diesel vehicles with much quieter electric powertrains.
BYD's buses are also built with one of the most people-friendly battery chemistries, Iron-Phosphate. These batteries are able to deliver all of the benefits of lithium-ion batteries, but with zero cobalt. They also have a much longer service life than li-ion batteries, with the only drawback being a slightly lower energy density.