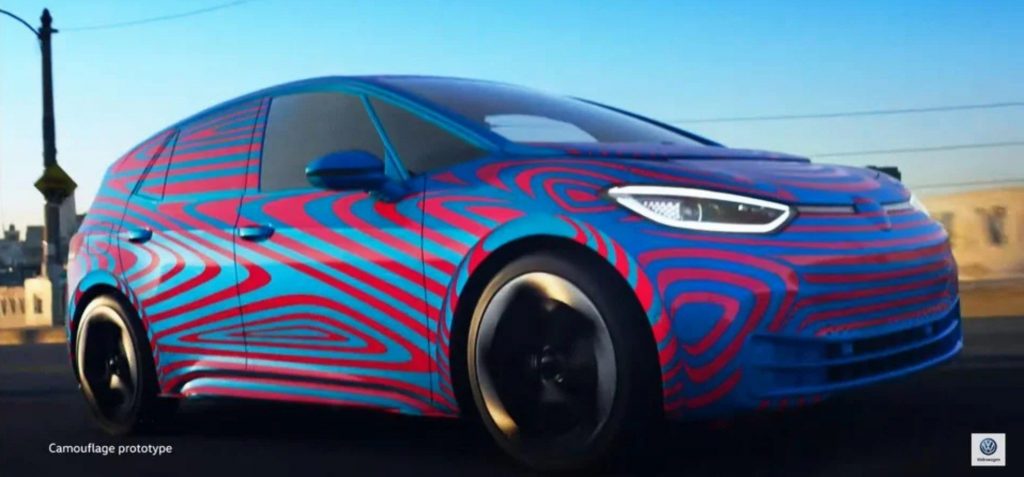 Volkswagen is about to open its order book for the ID all-electric hatchback, the first all-electric vehicle built on its new MEB platform made to mass produce electric vehicles.
We now get a rare new look at a camouflaged ID prototype ahead of the production version unveiling.
The electric hatchback is expected to be the first next-gen electric vehicle based on VW's new MEB platform.
VW is expected to release several more production versions based on the platform and a series of 'I.D.' concept vehicles that it has been unveiling over the last few years.
Earlier this year, the German automaker announced the ID all-electric hatchback pre-orders will open on May 8.
The unveiling of the actual production version is not expected until September, but we are gradually seeing more of the vehicle through camouflaged prototypes.
VW's Stackmann previously said that the vehicle will come to Europe at the end of 2019 with "up to 550 km of range" (WLTP), and it will go on sale for "the price of a modern Golf Diesel", which means a little less than $30,000.
While the vehicle is expected to start at less than $30,000 and to have "up to 550 km" of range, those specs could be for the base version or top-of-the-line version, respectively.
Christian Senger, VW's Head of Product Line for E-Mobility, recently said that the vehicle will be offered in 3 battery configurations.
The two other versions are expected to have a WLTP range of about 330km (205 miles) and 450 km (280 miles).
Other information that has leaked in the past few months includes the option of 7.2 kW and 11 kW onboard chargers for level 2 charging and the DC fast-charging capability will support a charge rate up to 125 kW.
We expect more details later this week when VW opens the order book and all the details should come in September when the German automaker unveils the production version.