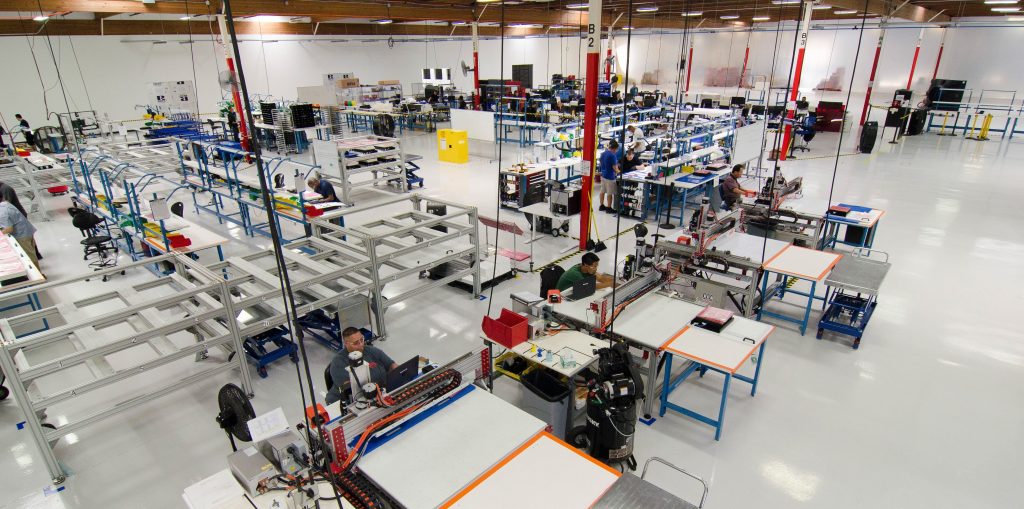 BorgWarner, a large automotive supplier focused on powertrain components, is expanding into battery packs through a new investment in Romeo Power, a battery pack startup founded by former Tesla and SpaceX engineers. The companies have created a new joint venture to sell full electric powertrains.
The electric vehicle revolution is not only affecting automakers but the entire supply chain.
Several major companies, like Bosch and Continental, have invested billions of dollars to offer a lineup of products for electric vehicle programs.
BorgWarner has also invested in electric drivetrains and now they are investing in battery packs through a new partnership with Romeo Power.
As previously reported, Romeo hired several engineers from Tesla, SpaceX, Apple, and Samsung to launch their energy storage systems.
One of those engineers is Porter Harris. We reported on Harris before in our piece on SpaceX's battery development 'Tesla is not Elon Musk's only company developing high-tech battery packs' – and also when covering Faraday Future (FF) since Harris joined the company as 'Chief Battery Architect' in November 2014. And then one more time when he suddenly left the company just before it came out of stealth mode, but not before designing their EV battery pack.
Serial entrepreneur Michael Patterson, Romeo Power founder, and CEO, is leading the company, but the engineering team is led by Harris who is credited as lead designer of several world-class battery packs, like for SpaceX's Falcon 9 Rocket Batteries, Cargo Dragon Spacecraft Batteries and for Crew Dragon Spacecraft Batteries.
Harris said that they used their experience in energy storage systems for space and aerospace applications to build Romeo's system:
"We've applied technologies developed for applications in space and aerospace, and we've improved upon them to create products that break new ground for EVs and stationary energy storage,"
They developed a modular battery pack system with cylindrical lithium-ion cells. Most electric cars on the road today use pouch or prismatic battery cells except for Tesla's vehicles, which use cylindrical cells – something Tesla first pioneered in the Roadster years ago.
Now they are getting a boost with new backing by a major auto supplier, BorgWarner.
The auto giant is investing in the startup with a 20% stake for an undisclosed amount and they are also launching a new 60/40 joint venture with BorgWarner obtaining the larger share.
Joel Wiegert, President and General Manager BorgWarner Morse Systems, commented on the new project:
"This joint venture will not only complement our strong existing propulsion portfolio, but we expect it to fill a gap in the marketplace between battery cell manufacturers and hybrid and electric vehicle customers. We believe our global engineering and manufacturing footprint enables us to quickly commercialize cutting-edge technology, delivering even more value to our customers."
They believe that battery packs will complement their power electronics and electric drivetrain components.
Michael Patterson, Romeo Power Technology Founder and CEO, added:
"This joint venture will help Romeo take a big step in the battery mobility sector by adding BorgWarner's scale and resources. Romeo has a fantastic team that has accomplished a lot in the last four years. And now we'll continue our progress, with the ability and resources to grow and accomplish our mission of advancing energy technology."
Romeo makes bold claims about its technology surpassing the competition:
Highest Energy Density: The Romeo Power technology offers the highest energy density by 25 percent, providing dramatically increased range.
Fastest Charge Times: With the highest thermal performance, the technology is optimized for the fastest charge times, decreasing standard battery charge times by 15 percent to 30 percent.
Superior Safety: All designs are built with inherent thermal runaway mitigation and feature multiple fault-tolerant software and hardware to protect against cross cell propagation.
Last year, they launched a new manufacturing facility near downtown Los Angeles.