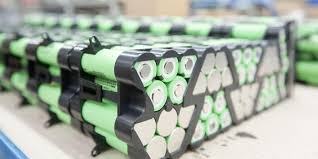 The development and manufacturing service provider Valmet Automotive is planning to set up large-scale production of battery packets for the automotive industry in Salo, Finland. Production is planned to launch this year with more than 300 employees.
The decision to manufacture in the southern Finnish Salo was explained as follows: "Salo offers available technology knowhow, labor and infrastructure for battery production," according to a company statement. Connecting ith the local IoT Campus will also allow Valmet to take over facilities previously used in mobile phone production.
As the battery plant is planned to employ more than 300 persons, including both labor as well as white-collar positions, recruitment is set to begin soon. "Salo's heritage in production of electronic devices offers world class engineering and production knowhow as well as infrastructure for our needs," says Valmet CEO Olaf Bongwald.
Valmet's manufacturing strategy is adapting to the growing electric mobility market, and the company statement describes the new plant as "reflect our intention to become a major player in the field of electric vehicle solutions, and the plant would also be a major milestone in the development of the Finnish battery cluster," according to Jarkkko Sairanen, chairman of the board for the company.