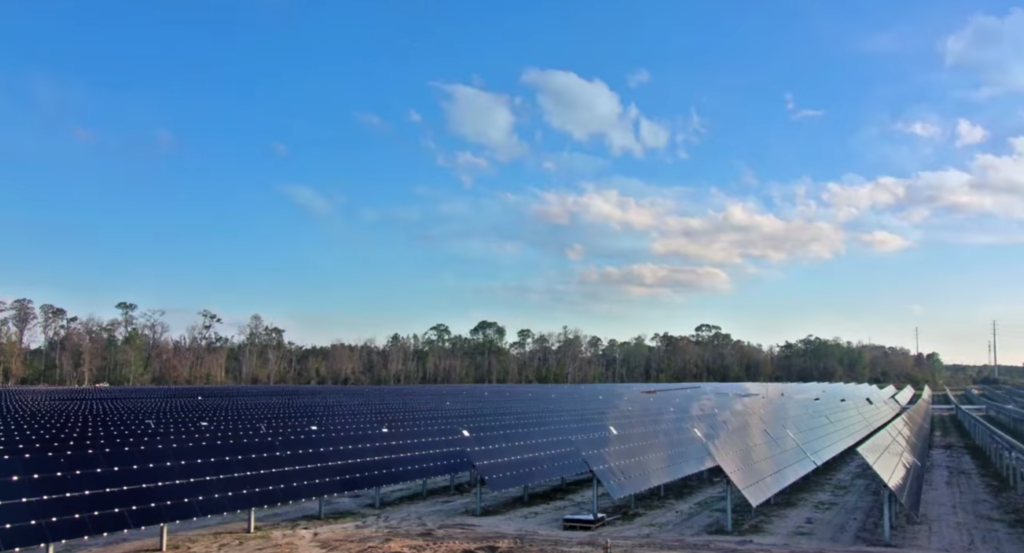 We wrote about Disney's plans to install a 50MW solar farm to provide power for its theme parks last year and we now have confirmation that it has brought the new 270-acre solar farm online in Florida. The solar farm is now online and generating power, according to a statement from the company on February 20th.
The new solar farm joins the infamous Mickey-shaped 5MW solar park that Disney installed next to its Epcot center in 2016 and will provide up to 25% of the power used by Disney World. That's equivalent to powering two of Disney's theme parks, which is no small feat.
Solar is not a new technology for Disney, with the first solar projects in the company happening in the 1980s, according to Angie Renner, the Environmental Integration Director at Walt Disney World Resort. The more aggressive push into solar is one prong of a company-wide push towards more environmentally-friendly operations.
Renner said that, "We are striving towards three main environmental goals: divert 60 percent of our waste from landfills by 2020, reduce net emissions 50 percent (from 2012 levels) by 2020, and reduce water consumption across the board."
The company's new 270-acre solar facility raises the stakes for the company and represents a nearly ten-fold increase in solar production. It is located just outside Disney's Animal Kingdom Theme Park near Orlando, Florida. The system is comprised of 518,000 solar panels, which would be enough to power 10,000 homes for a year, according to Renner. The power produced is fed into the local electrical grid where it can be used by Disney's properties.
For millions around the world, Disney represents everything good in the world, so seeing the company take bold steps into a future powered by renewables is exciting. Globally dominant brands taking positive action not only cleans up their own carbon footprint, it sets the bar for what it means to be a world-leading, future-focused brand for 2019 and beyond.