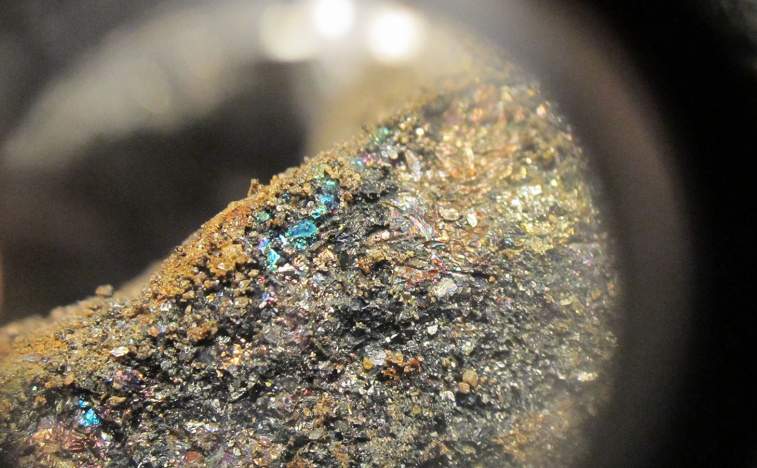 Welcome to Heavy Metals, Proactive's weekly commodities report.
Each week, we pick one commodity and dive in — what's been happening, where's it headed, what factors are at play and how are markets responding?
This week we're plugging into cobalt.
Summary

Things have been looking, well, a little bit blue for cobalt, with prices falling around 30% in 2019. But the search for battery riches continues, despite weak prices.
The cobalt benchmark price moved below US$20 per lb in late January, with persistent selling pressure in the spot market.
On Tuesday, prices dipped to USD$14.06 — a two-year low. It's been a rough few months as prices for the battery metal have dropped more than 40% since the middle of November. This is a reversal from 2017, when prices soared as investors anticipated demand would far outweigh supply.
Turns out, miners jumped in to capitalize on this, and much of the drop can be attributed to an oversupply from the Democratic Republic of Congo, specifically, the artisanal sectors, or small-scale mining.
Additionally, in China, there has been a surplus of cobalt chemicals, used to make rechargeable batteries to power electric vehicles. Slowing growth in China, in addition to uncertainty about subsidies for EV cars in the country further hurt sentiment.
Cobalt is found in basically every lithium-ion rechargeable battery on the planet — from smartphones to tablets to laptops to electric vehicles.
Sales of electric vehicles still growing

And even as cobalt prices fall, sales of electric vehicles are still rising. According to EV-Volumes, which tracks electric vehicle data worldwide, it is estimated that global sales of EV jumped 64% in 2018, with drivers being the US and China.
And despite the growth of EV, there is continued uncertainty about future adoption rates.
DRC supply challenges didn't come about

It was predicted that there would be a supply crunch for cobalt in Democratic Republic of Congo, leading to higher prices.
More than as much as 70% of the world's supply of cobalt is mined in DRC, primarily in the copper belt of the southeastern provinces.
Of this output from the DRC, about 20% is produced by artisanal, or small-scale, cobalt mines.
These artisanal miners beefed up supply recently. Industry analysts estimate supplies of cobalt from Congo's artisanal sector jumped to 24,000 tonnes last year from 19,100 tonnes in 2017 and 10,500 tonnes in 2005, when prices hit 12-year lows below $10 a pound.
Not to mention the fact that cobalt output from huge players, such as Glencore PLC (LON:GLEN) and China Molybdenum Co was healthy.
But artisanal mining supply has declined in the past few months due to lower payables and falling cobalt prices, which creates potential going forward.
Not to mention political instability in the DRC, which could affect supply dramatically.
Other markets look promising

That said, there are other more stable markets to look to.
Russia, Australia, Canada, and Cuba — the next largest suppliers — account for about 13% collectively.
And despite its recent underperformance, there are some bright things on the horizon for cobalt.