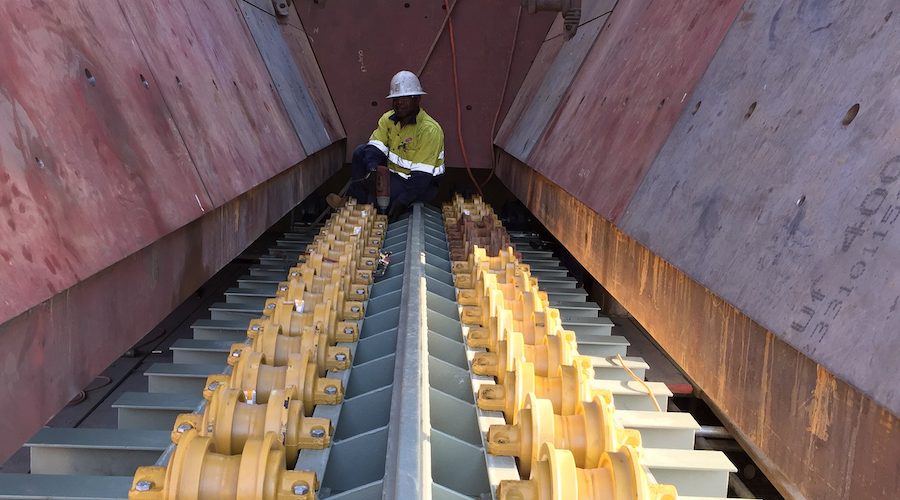 This week, Panoramic Resources sent out the first shipment of bulk nickel/copper/cobalt concentrate from its Savannah mine in Western Australia to Lianyungang, China.
The shipment is making the news because its contents were produced after Panoramic was able to reopen the mine, which had been placed on care and maintenance in May 2016. The miner was waiting for a recovery in the nickel price, which at the time was around $3.93 per pound.
Such recovery has been taking place in the past weeks, prompted by growing interest in the mineral from the lithium-ion battery industry. Prices in the first two months of 2019 have reached $5.61 per pound of nickel, which makes the current situation significantly different from that miners were facing three years ago.
Foreseeing this new market reality, Panoramic obtained new financing in September 2018 and recommenced underground operations in December 2018, following pre-production and rehabilitation work that started in October.
Prior to this, the Perth-based firm signed a deal with China's Jinchuan and Sino Mining to sell them concentrate for at least the next four years.
The first shipment, dispatched on February 13, contained 7,735 wmt of nickel/copper/cobalt concentrate valued in approximately $6.1 million.
"This is a significant milestone in the recommissioning of the mine and processing plant at Savannah," said Peter Harold, managing director of Panoramic Resources, in a media statement.
According to the company's website, the project will now ramp up to full production over 15 months to a forecast life-of-mine average annual production rate of 10,800t Ni, 6,100t Cu and 800t Co metal contained in concentrate.