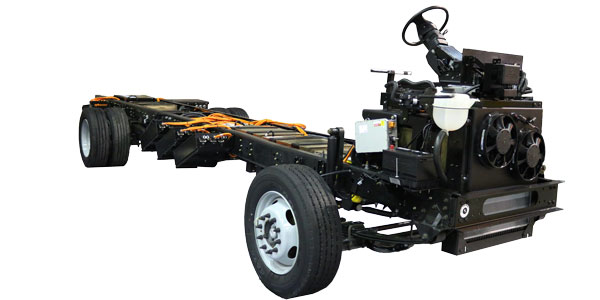 Motiv Power Systems, a provider of all-electric fleet chassis for trucks and buses, has announced a supply agreement with BMW to integrate BMW's lithium-ion battery packs into its all-electric Epic chassis.
"When Motiv specs a battery for a chassis, we are looking for factors that matter most to our end users. These include initial cost, reliability over time, and end-of-life replacement costs," said Jim Castelaz, Motiv's founder and chief executive officer.
"With BMW's latest version of its lithium-ion packs, commonly found on its all-electric i3 passenger cars, we were able to find a compelling battery solution that checks all those boxes.
BMW's lithium-ion batteries are well suited for use in commercial fleet vehicle deployments because they represent millions of miles of real-world globally—meaning they have seen every potential road condition that Motiv-powered vehicles are likely to encounter—and have proven to be both dependable and reliable."