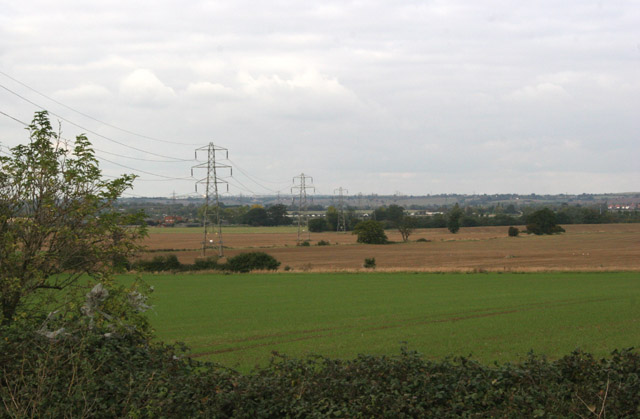 The Power Potential project in England is developing the world's first grid-scale smart network. The company in charge, UK Power Networks, claims it could save energy consumers in the region of £400m by 2050, and generate an additional 4GW of capacity to the country's energy mix. What is the project hoping to achieve?
Throughout the UK, regional power distribution networks are feeling the pressure to incorporate more forms of renewable energy into the electricity grid. The variable nature of solar and wind power requires a substantial amount of flexibility from the grid to be able to support power demand when the sun isn't shining and the wind isn't blowing.
UK Power Networks, in collaboration with National Grid ESO, is trying to develop such a smart grid to provide that much needed flexibility through the establishment of a new reactive power market for energy companies to generate additional capacity for local distribution systems.
"The Power Potential project is delivering a technical solution, commercial implementation and business support to deliver the project trials and beyond," says National Grid ESO project lead Biljana Stojkovska.
"Working with stakeholders and UK Power Networks, National Grid ESO has developed a new commercial framework for a regional reactive power market. This will enable new services provided from distributed energy resources (DERs) to National Grid ESO via UK Power Networks during the project trials, which begin in May 2019."
How will the grid work?
Put simply, the grid will allow utility companies with over 1MW capacity to send energy generated from sources like solar or wind power through the smart grid to wherever it's needed, at exactly the right time when there is demand.
The pilot programme has been rolled out across the Southeast of England. UK Power Networks has invited participation from all energy suppliers that meet the 1MW minimum requirement.
Asked who can join the programme, UK Power Networks Power Potential project lead Dr Rita Shaw notes: "Any generator connected to the distribution network in our Southern Power Network, which has an electrical connection to (i.e. is on the same circuit as) one of the four Grid Supply Points (GSPs) in the region. The four GSPs are Bolney, Ninfield, Sellindge and Canterbury North.
DERMS: a computing solution to incorporating green power
One of the key facets of Power Potential's strategy is delivering the Distributed Energy Resources Management System (DERMS), which is essentially a computer software-based product designed to assist in the integration of more distributed solar and other energy resources.
This forms part of the UK Power Networks strategy for distributed system operators (DSOs), under its 'Future Smart' programme.
"The technical solution, known as DERMS, will be installed in UK Power Networks' control room, and will communicate with National Grid ESO systems and an individual DER," says Stojkovska.
"The DERMS will gather bids from DERs and present an optimised view of the services available to National Grid ESO. These services offered by DERs to the network will be coordinated by UK Power Networks."
The software has significant benefits for transmission and distribution (T&D) systems in particular. It will help suppliers to pursue new revenue streams and reduce traditional constraints, as well as giving the National Grid a greater ability to manage T&D system limitations. Energy consumers will also benefit, "saving them money by deferring or avoiding the need for reinforcement," according to Shaw.
Challenges of implementation
The Power Potential project is certainly an ambitious one, and there are a few hurdles that UK Power Networks and National Grid ESO will have to overcome to reap the potential benefits.
One such challenge will be managing the new multi-directional power flows that the smart grid will enable.
"Power flows are no longer uni-directional across our networks making the task of operating them and maintaining reliable supplies more complex, and potentially more costly in the absence of new innovative solutions," says Shaw.
"A coordinated approach to system operations and planning with National Grid, the UK system operator, is needed to deliver value for consumers."
Furthermore, rolling out such a large-scale smart grid across the Southeast of England, let alone the entire UK, will require regular cooperation from all actors involved.
Stojkovska comments: "Throughout the project, it has been essential for both companies, with different philosophies and cultures, to communicate with each other regularly and work together in order to deliver Power Potential and ensure the benefits from the project are achieved."
Now or never for climate change
In an era where we are beginning to see the real-time negative effects of climate change – this year's Intergovernmental Panel on Climate Change report warned the global community has 12 years to stop climate change becoming a 'climate catastrophe' – projects like Power Potential are more important than ever.
"Helping society to decarbonise is the biggest contribution National Grid can make to the environment. In line with the government's energy targets, National Grid's aim is to reduce greenhouse gas emissions by 45% by 2020, and by 80% by 2050," says Stojkovska.
"As the nation's energy becomes greener and fossil fuels are phased out, we need to find a new way of managing a more complex transmission system. National Grid remains technology agnostic."
The regional pilot programme appears to be the perfect opportunity for UK Power Networks and National Grid ESO to put their strategy into practice, and only time will tell whether Power Potential will surpass its namesake and become a power reality for the UK.