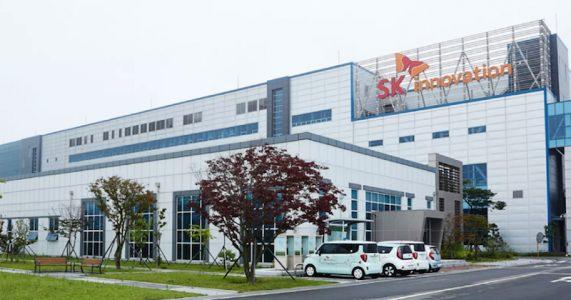 A South Korean battery maker that's set to spend nearly $1.7 billion on a new Jackson County plant with more than 2,000 employees may end up turbo-charging that investment.
SK Innovation chief executive Jun Kim said Friday the company has plans to spend as much as $5 billion and could triple the number of employees at the factory, which will develop and manufacture lithium-ion batteries for hybrid electric vehicles.
The development came at a formal press conference announcing the new plant, which was first unveiled in November. The company's batteries are primarily sold to Mercedes-Benz and Hyundai-Kia Motors, both of which have assembly plants in Alabama.
Georgia lured the plant after months of negotiations that culminated in an intense meeting in South Korea, where economic development chief Pat Wilson said the firm instructed Georgia officials to make their best offer – because they were going to decide that very day.
"Talk about pressure," said Wilson, pointing to Kim. "He drives a hard bargain."