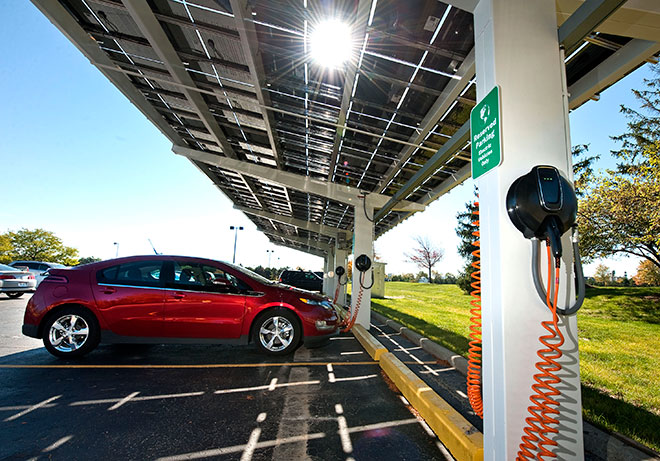 OK, this isn't the hottest news on the planet, but if you missed it, it may be helpful to know that Google Maps now enthusiastically jumps to your service if you're looking for an EV charging station … which sort of steps all over PlugShare's toes, but is admittedly a big help for many electric car drivers, especially newbies who knew enough to get a Tesla Model 3 but know very little otherwise about EV life and apps.
The update, which arrived in mid-October, is simple but effective: If you search something like "EV charging" in Google Maps, the map drops those little bubble pins on locations with charging stations. You also get a list of options on the left with some summary information. Additionally, if you click on a bubble pin, you get more info, like the types of charging ports and kW ratings, the price, the charging station provider, and the business where it's located.
To top things off, you get "information about the station from drivers, including photos, ratings, reviews and questions."
Oh yeah, if you happen to be searching maps for other things — like restaurants or shoe stores — and you land on a business that has charging stations onsite, that's one of the pieces of information on the overview page/list about the business.
Naturally, Google had to partner with specific charging station businesses to pull together all of this information. The company indicates that these are the initial partners:
Global: Tesla, Chargepoint
US: SemaConnect, EVgo, Blink
UK: Chargemaster, Pod Point
AU & NZ: Chargefox