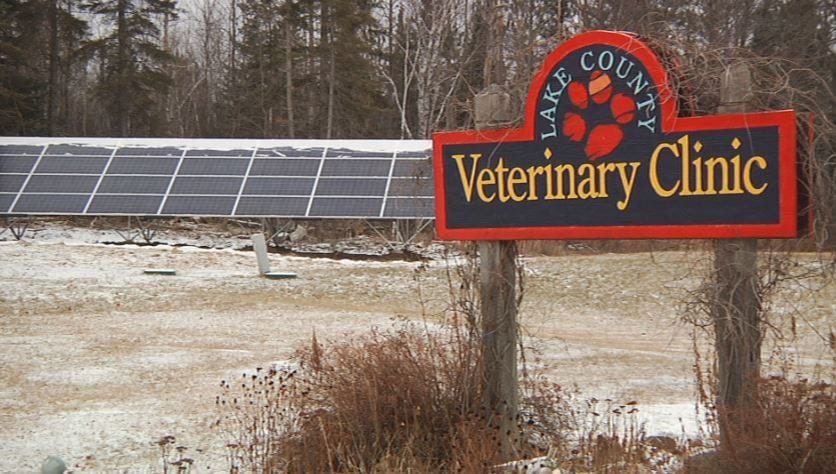 More and more small businesses in Minnesota are choosing solar energy.
That includes Lake County Veterinary Clinic in Two Harbors, a business that recently installed their own solar array.
Even though it is an investment, owners of the clinic say that so far the panels have saved them money and contribute to lowering their own carbon footprint.
If the solar array produces more energy than the business needs, the electricity will be sold back into the electric grid, helping the clinic pay for its monthly solar array payment.
Solar energy rebate programs are available for all Minnesotans in 2019 to help them fund their solar energy panels or projects.