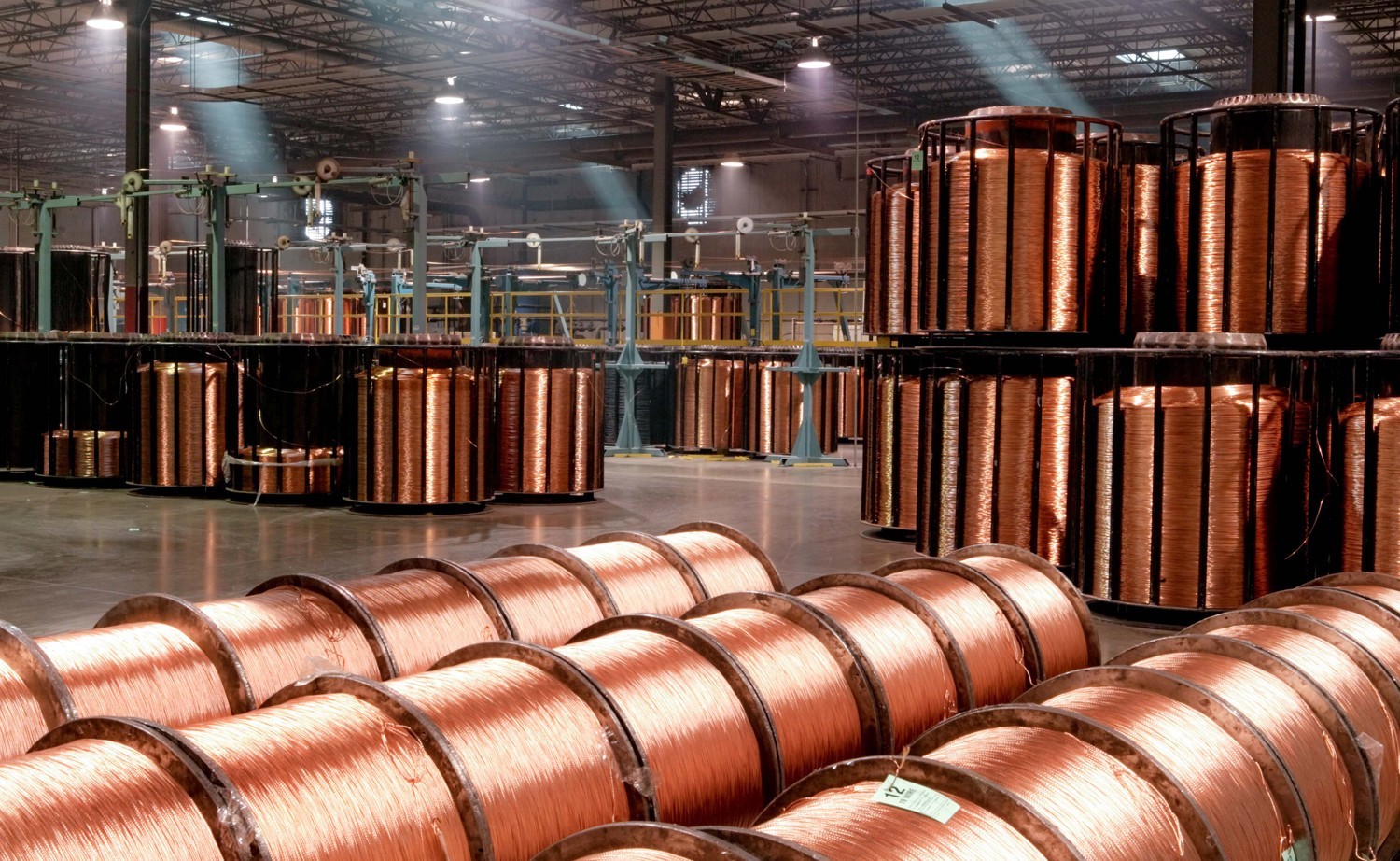 Copper prices fell for a fourth consecutive week as concerns that weakening economic growth will curtail demand overshadowed a supply shortfall.
Benchmark copper on the London Metal Exchange closed 0.2 per cent lower at $US5,991 at tonne on Friday, taking losses for the week to 2.3 per cent.
Fears that growth in top consumer China is cooling and that a trade dispute with the United States could exacerbate the slowdown have driven copper down 17 per cent this year.
A sell-off in global equity and oil markets added to the downward momentum, with China's blue-chip index on Friday hitting a 33-month low.
A Xinhua news agency report saying China will ratchet up support for the economy in 2019 failed to lift prices.
However, a supply deficit that will extend through 2019 means copper will not stay beneath $US6,000 for long, said Capital Economics analyst Ross Strachan.
"We still see the fundamentals (for copper) as good," he said, predicting prices at $US6,250 at the end of 2019.
The global world refined copper market showed a 168,000 tonne deficit in September, the International Copper Study Group said this week, taking the shortfall for January-September to 595,000 tonnes.
That compares with a 226,000 tonne deficit in the same period in 2017. Around 24 million tonnes of copper are consumed each year.
Headline stocks in LME-registered warehouses are near 10-year lows, suggesting that supplies are tight, but the proportion not yet earmarked for delivery has almost doubled since the end of October to 113,500 tonnes.
Inventories in the Shanghai Futures Exchange warehouses at 110,702 tonnes and are down from more than 300,000 tonnes in April.
Cash copper on the LME traded at a $US23.50 discount to the three-month contract, having been at a premium throughout November and into this month.
The change signals greater availability of the metal.
An Indian court said a 400,000 tonne a year smelter operated by Vedanta cannot reopen until a new court challenge is heard.
China's aluminium producers are set to cut at least another 800,000 tonnes per year of smelting capacity in coming months.
Aluminium hit a 16-month low this week after the US Treasury said it would lift sanctions on the world's largest aluminium producer outside China, Russia's Rusal.
LME aluminium finished down 0.2 per cent at $US1,909 a tonne and down 0.8 per cent this week.
Zinc ended 1.4 per cent lower at $US2,505, nickel fell 0.3 per cent to $US10,875, lead slipped 0.7 per cent to $US1,965 and tin closed up 0.2 per cent at $US19,350.