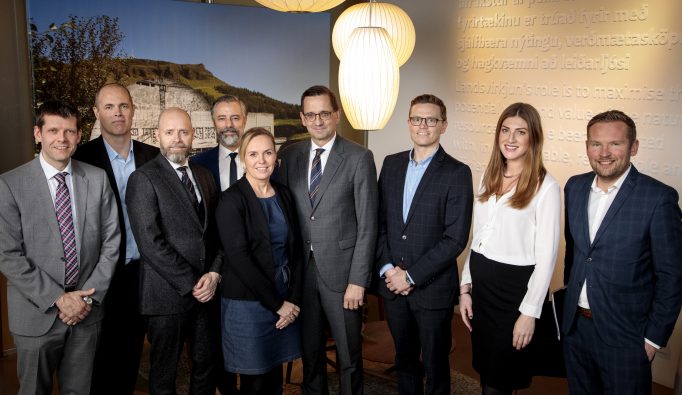 The Landsvirkjun contract covers up to 25MW of geothermal, hydro and wind power to support HPC and blockchain services.
Etix Everywhere Iceland has signed a 25MW power deal with Landsvirkjun, Iceland's national power company. The power will go to the company's new data centre in the Blönduós municipality in the North of Iceland.
Operations have already begun in Blönduós and construction work to expand the data centre is currently underway. The centre will be the first energy-intensive industrial operation to connect to Landsnet's transmission network in the area.
Etix Everywhere Iceland will become Landsvirkjun's third client in the industry. Etix already operates a data centre in Reykjanesbær in the south of Iceland and the Blönduós facility will be the largest data centre the company is involved with on the island.
The company currently offers "competitive solutions" for HPC and blockchain infrastructure, and will eventually also offer total hosting capacity of about 30,000 servers. Natural cooling on Iceland means that equipment cooling costs are "minimal", said the firm.
Landsvirkjun has recently opened a new geothermal station in Þeistareykir in the North East of Iceland and a second hydropower station in Búrfell (Búrfell II) in South Iceland. The company now operates 15 hydropower stations, three geothermal stations and two wind turbines.
Hörður Arnarson, CEO at Landsvirkjun, said: "Demand for energy generated from renewable, natural resources continues to grow and we look forward to inviting another flourishing company to our already well-established group of international customers."
Björn Brynjúlfsson (pictured fourth left), CEO at Etix Everywhere Borealis (parent of Etix Everywhere Iceland), said: "We are in the process of developing a new generation of data centres, utilising Icelandic environmental conditions and our own expertise in the design and development of data solutions. The development of the Blönduós project is a purposeful step in reducing our customers' environmental footprint, and the power terms in the contract allow for substantial expansion."
Etix Everywhere, headquartered in Luxembourg, specialises in the construction and operation of scalable data centres – including edge ones – and cable landing stations globally.