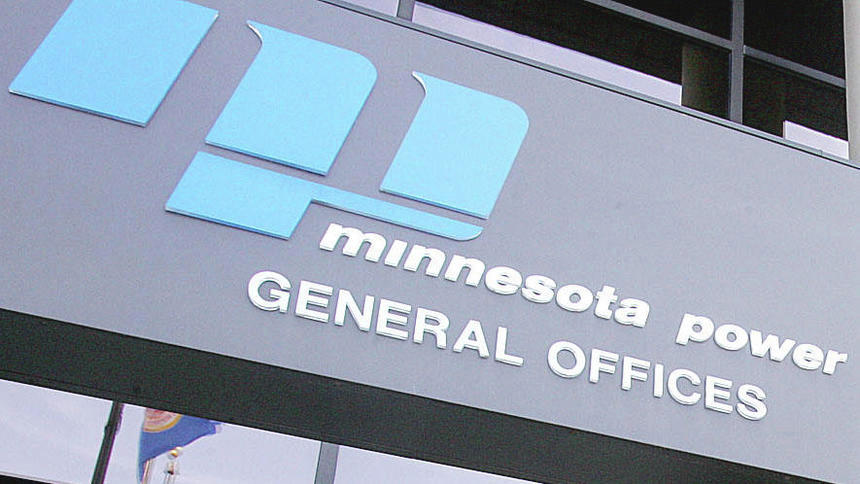 The Minnesota Public Utilities Commission on Thursday gave unanimous approval to a plan for Minnesota Power to buy electricity from a proposed new wind farm in southwestern Minnesota.
The PUC approved the plan for Minnesota Power to purchase electricity for 20 years from the Nobles 2 wind farm in Nobles County, along the wind-rich Buffalo Ridge area of the state that already holds thousands of wind generators.
The Duluth-based utility will buy 250 megawatts from Tenaska, Inc. which will build and operate the wind farm. The PUC also approved the certificate of need and site permit for the Nobles 2 project at Thursday's meeting in St. Paul.
When the Nobles 2 project comes online, expected in October, 2020, it will boost Minnesota Power's total wind-generated power to 870 megawatts, about 26 percent of the utility's energy mix.
"The Nobles 2 agreement is a key component of Minnesota Power's Energy Forward strategy to transform the company's energy mix to 44 percent renewables by 2025," said Brad Oachs, senior vice president and president of regulated operations for Allete, Minnesota Power's parent company. "Our customers will benefit from low cost energy, our environment will benefit from lower carbon emissions and Minnesota will benefit from growth in the state's renewable energy industry and its associated tax revenue."
Adding the new wind generation, which allows the utility to depend less on coal-generated electricity, will reduce Minnesota Power's carbon dioxide emissions by 772,000 tons annually — the equivalent of removing more than 167,000 cars from the road.
Tenaska expects to begin construction of the wind farm in 2019. The price for electricity from Nobles 2 reflects the project's qualification for 100 percent of federal renewable energy production tax credits.
It's the first large-scale wind generation for Minnesota Power In Minnesota; most of the utility's current wind generation is in North Dakota. (Minnesota Power owns and operates the 496.6-megawatt Bison Wind Energy Center and has power purchase agreements for 98.6 megawatts with the Oliver County I and II wind sites, all near Center, North Dakota. The company also owns and operates the 25-megawatt Taconite Ridge wind farm in Mountain Iron. Allete also owns other wind operations which send electricity to other utilities.)
Minnesota Power provides electric service across 26,000-square-miles of northern Minnesota to 145,000 customers, 16 municipalities and some of the largest electricity-using industrial customers in the U.S. — namely taconite iron ore processing plants and paper mills.