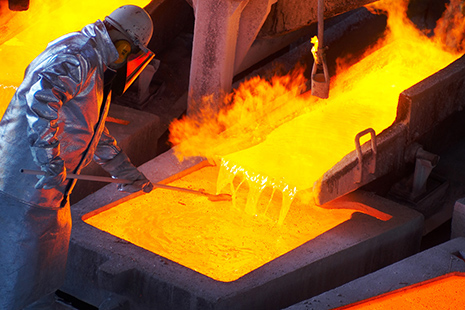 Copper rebounded cautiously on Wednesday from three-month lows hit in the previous session on hopes the U.S. central bank would slow the pace of interest rate rises, supporting metals demand.
The dollar weakened on expectations that the U.S. Federal Reserve will signal later on Wednesday it will cut the number of hikes it anticipates next year.
"The bounce today is dollar-related and also due to increased speculation that the Fed will pause, potentially helping support emerging market countries that have been suffering from the stronger dollar and rising interest rates," said Ole Hansen, head of commodity strategy at Saxo Bank.
The bulk of metals demand comes from emerging market nations such as China, while a weaker dollar makes commodities priced in the greenback cheaper for buyers using other currencies.
"Also, China's economic conference has started, and the market is still speculating that it will come up with some additional measures to stabilise growth which has been under pressure recently," Hansen added.
Three-month copper on the London Metal Exchange rose 0.8 percent in closing open outcry trading to $6,015 a tonne, paring some of the 2.5 percent losses it posted on Tuesday when it hit a three-month low.