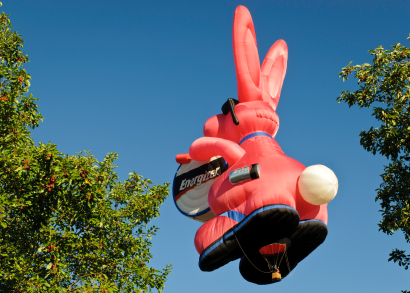 Energizer Holdings Inc. (NYSE:ENR) makes batteries sold under its namesake Energizer brand and the Eveready brand. The company's batteries are sold worldwide with about half of its revenue generated in the U.S.
This is a company with a long history
W.H. Lawrence invented the first dry cell battery for consumer use in 1896, followed by Conrad Hubert two years later with the invention of the first handheld flashlight. By 1905, The American Ever Ready Company was born, in 1914 the brand is shortened to Eveready, and 66 years later Energizer was launched.
From humble beginnings, the company now generates over $1.7 billion in revenue, and it's been on a shopping spree. The company is waiting for final regulatory approval for its $3.25 billion purchase of Spectrum Brands' battery, lighting and auto care business. The acquisition will add Rayovac batteries, Amor All and STP brands, paving the way for future expansion.
Batteries and auto care will continue to be necessary parts of society. The new additions will likely lead to cost reductions and faster growth. The company needs this, since it will be paying 10x Ebita for Spectrums' units. On its own, Energizer is expected to earn roughly $3.50 a share in 2019. With the new brands added, Energizer will increase its sales by $1 billion, and after financial synergies expects to bring in over $250 million pre-tax. That would put the earnings in the $5.20 per share range after accounting for the new equity issued to get the deal financed.
That financing has already put pressure on the company's stock, which is off 22% since the market volatility began this summer. In the low-$40s, the stock looks much more attractive, particularly given the longevity of each business it currently operates and is buying. If the earnings per share come to $5.50 in 2020 and 2021 when the company starts booking it, any correction should be over and the market may put a 20x multiple on Energizer. At that rate, the stock would price in the $100 to $110, good for a double inside of four years.