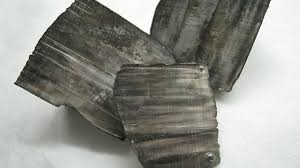 The discovery of extensive lithium deposits in the country, already adding to the more than 60 existing minerals, is a huge boon for Zimbabwe's mining future outlook.
The transition to electric vehicles and adoption of electric power technologies is gaining momentum especially in the first world with major global car manufacturers such American automaker, Tesla becoming a household name in the production of electric vehicles.
Lithium is emerging as the most sought after mineral in the manufacture of the common batteries which power these vehicles due to its high power to weight ratio which increases vehicle performance.
The Deputy Minister of Mines and Mining Development, Cde Polite Kambamura is bullish about Zimbabwe's prospects with the opening of the Arcadia lithium project set for this Wednesday by President Emmerson Mnangagwa.
"It has been established that Zimbabwe holds huge deposits of lithium after the exploration carried out by Prospect Resources of Austria. Zimbabwe is set to become a global player in lithium ion and lithium polymer batteries. This obviously will translate into employment creation and foreign currency earnings," Cde Kambamura said.
Austria Stock Exchange listed Prospect Resources owns Arcadia lithium mine following the completion of a scoping study in late 2016.
To fully benefit from the resource, it is important that local electric vehicle battery plants are established to beneficiate the lithium premium and derive maximum benefits.
UK's Road to Zero sets out a goal to become a world leader in zero emissions vehicle technology.
Zimbabwe is set to benefit massively in the electric vehicle market bandwagon and Arcadia lithium mine will be key in that regard.